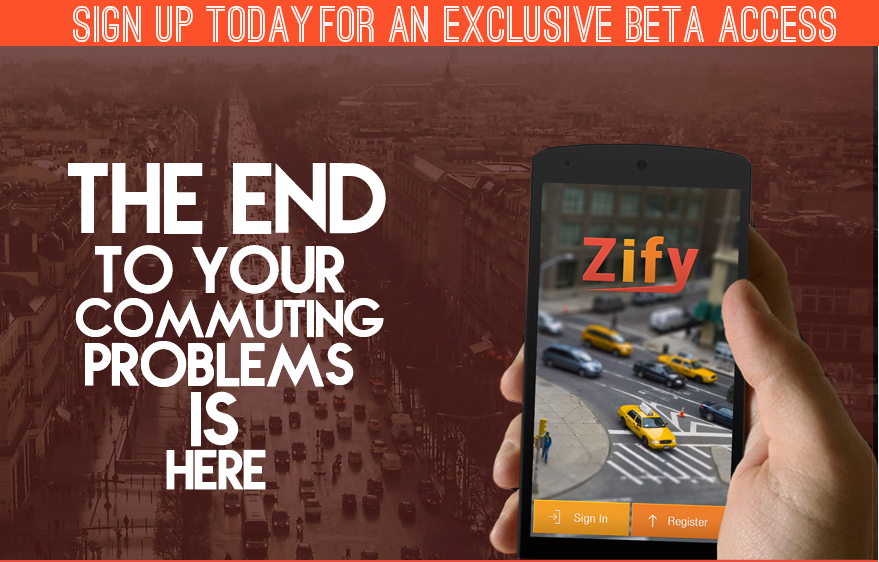 Hyderabad based startup ZIFY; a smartphone application which lets people share rides on the fly has commenced its Early beta registration wherein registered customers will get access to the app before other non-registered users. ZIFY aims to solve the raging issue of traffic in India which affects almost every working professional in metropolitan cities by letting people share rides in a hassle free but secure way which will in turn reduce the no of vehicles on the road, pollution level and expenditure on fuel costs.
ZIFY gathered steam at the TiE Smash Up – TechStock event powered by NASSCOM where it was one of the two start-ups which got funded by Hyderabad Angels and 50K Ventures; venture capitalist firms based out of Hyderabad.
In the era where most of the mobile applications are focussed on P-2-P communication and social media, ZIFY is an exception which is trying to solve one of the most distressing and rampant problems of the 21st century.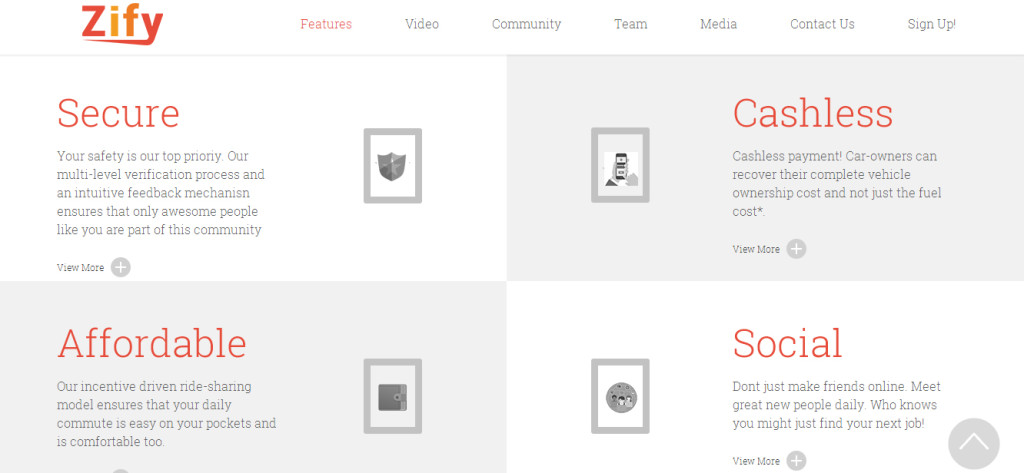 Though most of the information regarding ZIFY has been kept under the wraps by the founder, Mr Anurag Rathor, he has agreed for a comprehensive interview with us once the mobile App is launched in the market, until then you can have a look the promotional video and logon to the website which has started its BETA registration process. If you want to get access to the app before the whole world does, we recommend you sign up on it today as there are only few who will receive the Exclusive beta on first come first serve.
Watch the promotional video here:
Signup on Zify by logging on to www.zify.co