The All India Bakchod guys just wanted to do some Dhoom 3 parody bakchodi, and the idea was promptly rejected by Yash Raj Films. But the latter didn't know what they had coming, for AIB responded with a cheeky video that questions "Grumpy Ole Bollywood's" sense of humor, and did that in style. Titled 'AIB's humble plea to Bollywood', the video stars Tanmay Bhat, Gursimran Khamba, Ashish Shakya and Rohan Joshi, and is a point-and-laugh at Bollywood's nature of taking itself too seriously. All India Bakchod is one of India's favorite stand-up comedy group, and this trailer just puts their awesomeness quotient on the stars.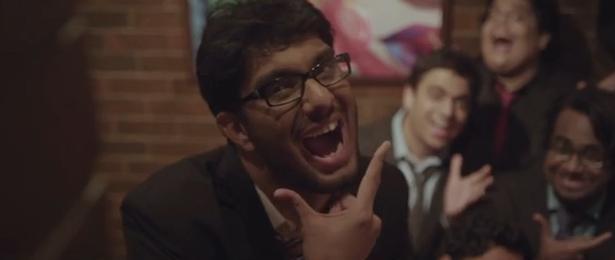 l
YRF even responded to the video-
Watch the hilarious video here:
Some time earlier, AIB had made a satirical video 'It's Your Fault' starring Kalki Koechlin that went crazily viral. This song-attack on YRF shall hopefully outdo their earlier numbers. What did you think of the video? Write in the comments below.