Welcome back to witness the Grisly Wasseypur BloodFest 2.0, where violence carves itself a little deeper, and where the inherited revenge is best served cold. In other words, if you found the first part to be gripping, then be assured that you can never release yourself from the clutches of its more recent release. This, I say, because while you're reading this post, I'm having a really hard time trying to lift my jaw up from the floor. With such high doses of unprecedented wit, genius and eccentricity unleashed; this is one film that demands your complete attention (and I'm talking of GoW as a whole here, not part 1 or 2). Anurag Kashyap and team, I bow down to thee!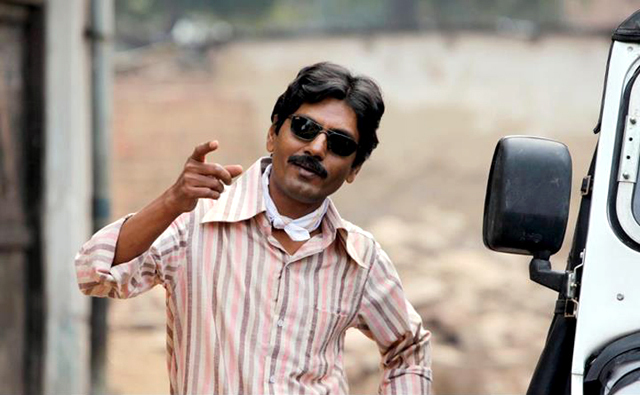 The story continues from where we left it last. After the downfall of Sardar Khan, his younger son Faisal Khan steps up as the family head, and within no time rises to pull reigns of the bad-world supremacy. And his brothers, Perpendicular (a blade-gnawing guy essayed by Aditya Kumar) and an equally interesting Definite (a Salman-inspired character by Zeishan Qadri) jump in with him in this blood pool. But their dipping spells doom for innocent family members and the general public. Government officials mix up politics and caste/religion matters into this, which has the potential to flood Wasseypur in blood entirely. The way this Faisal-Sultan-Ramadhir fights proceeds makes up for the story hereon.
Performance wise, Faisal Khan shines in almost every frame he's in, emoting with an air of demeanor around him. His ribald chat with Mohsina (Huma Quereshi) shall have you in splits, while his gangster avatar will suffice to run terror up your spines. His last smile, as he gets the better of Ramadhir Singh will definitely be writ down in books. Tigmanshu brilliantly breathes life into Ramadhir, though his role in this part is quite less. But then his expression as the graceful loser, again, shall be added in the books. Huma Quereshi plays the perfect other half to Faisal Khan, supporting him in each and every quest and cheering him up when his spirits are low. But among the ladies, Richa Chadda as Nagma Khatoon gets to be the cream of the cake, as she continues to impress with her loud-decibel expletive-ridden lines. Definite, Perpendicular and Tangent are way out of Bollywood's usual circumference, and their roles and lines do justice to their unusual names. Hilarious combo indeed. Piyush Mishra plays mostly through gestures, and it's his mind-blowing narrative adds a whole new depth to the film. Sultan has to be Pankaj Tripathi's most brilliant role ever. The look that he carries as he guns down his sister, again, should make their way to the books. There are a lot of cinematic moments which are book-worthy, and which simply refuse to melt down from memory, as if they've been itched there forever.
Anurag Kashyap has a great ear for dialogues, and there's not a single tête-à-tête that won't leave you smirking. The puns cracked on Bollywood chutiyapa feed our sheepish indulgence. All the characters pouring in have a different story of their own, which is revealed in a roller-coaster ride pace, much to your amusement. Sneha Khanwalkar's music is a happy marriage of folk and rock, which perfectly compliments the uttermost rawness of the film. Rajeev Ravi's cinematography makes sure that ample colour is splashed over you, making the visuals oh-so-appealing.
I'm giving out a big whoopee for this film, as it definitely goes tangent to mainstream cinema, but draws perpendiculars and a few parallels nevertheless. Cinema lovers, if possible, should indeed catch the Marathon running, catching the purest form of art on canvas of the silver screen. Highly recommended dope stuff this.
Check out the review of GoW (Part 1) here.