All India Bakchod team has delivered yet another awesome spoof, this time its target being social media, several news channels, Javed Akhtar, Satyameva Jayate, among others. Watch. Laugh. Show Others. Watch With Them. Laugh. Repeat. They've perfectly captured how media sensationalizes the smallest of small things and blows it out of proportion.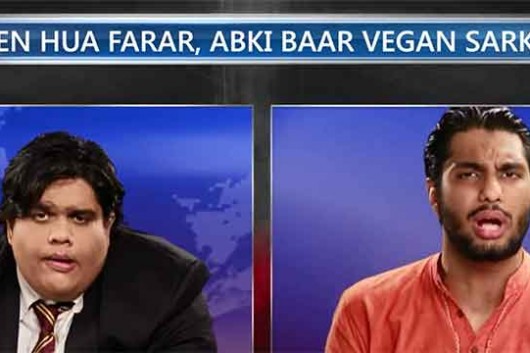 Catch the foot-in-mouth politicians, over-concerned journalists, impatient twitter (/social media) users, fundamentalists, Narendra Modi, Arvind Kejriwal, Poonam Pandey, Mahesh Bhatt, Bappi Lahiri, etc. in this hilariously put video. Seriously, these guys have spared no one – not even Ram Sampat and Swanand Kirkire.
And adding Mr. Obama in the fun was just too good.
Watch the crazy spectacle unfold here. Making a mountain of a mole was never so hilarious –