Anil Kapoor's Indianized version of the super-successful international action-drama soap 24 shall soon be hitting the Indian TV screens. The first promo of the same was launched by the actor on August 22. There are many firsts that follow this series- 1) it's the first time that a leading Bollywood actor shall star in a TV-series (Rajesh Khanna was not 'leading' any more when he made his TV stint), 2) it's a first time that a Hindi serial shall be having various seasons (just like its American counterparts).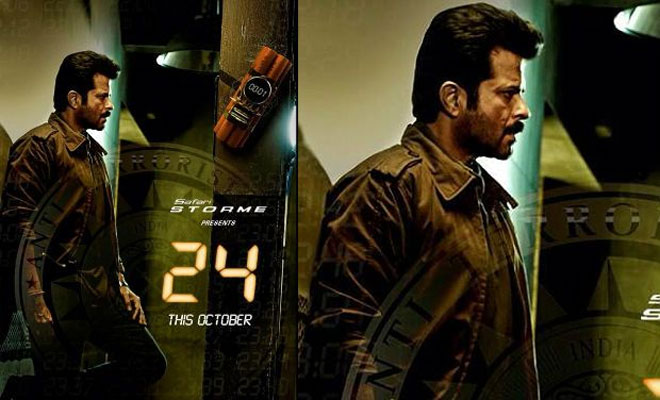 For those who enjoy Hardy Boy-ish thrillers, a Hindi TV-adaptation based on a very similar genre shall be a total win. More so for the Indian audiences, who've just had too much of saas-bahu sagas. It's time that the TRPs are hogged by more deserving shows. Though I'm not a huge fan of the American version of 24 itself (that kind of thrill just doesn't suit me), I'd be eagerly awaiting the Indian version to air, just because of the freshness and the novelty that it'd be dragging along with it.
This is what actor Anil Kapoor had to say- "The canvas and scale of the show is like a film, so I can say I'll be shooting 24 films. The exposure on TV is massive and films can't give you that." Director Abhinay Deo adds to it saying, "It will be like a one-hour film every week. The storytelling, star cast, execution, real locations, action, look and feel will all hopefully set new standards for TV shows." Apart from Anil, celebrated actors like Anupam Kher and Tisca Chopra also play a major role in this show.
Director Anurag Kashyap too was keen on making up a dedicated show for the TV-viewing audience. I sincerely hope he kicks off that venture soon.
Here's the trailer of Anil Kapoor's 24–