The seventh instalment of the popular game-show themed on 'Who wants to be a Millionaire' is back with Amitabh Bachchan on the host's seat, and promises a bigger prize money of Rs 7 crores to be won. The participants shall have to answer 15 questions this time to win the whopping 7-starred jackpot.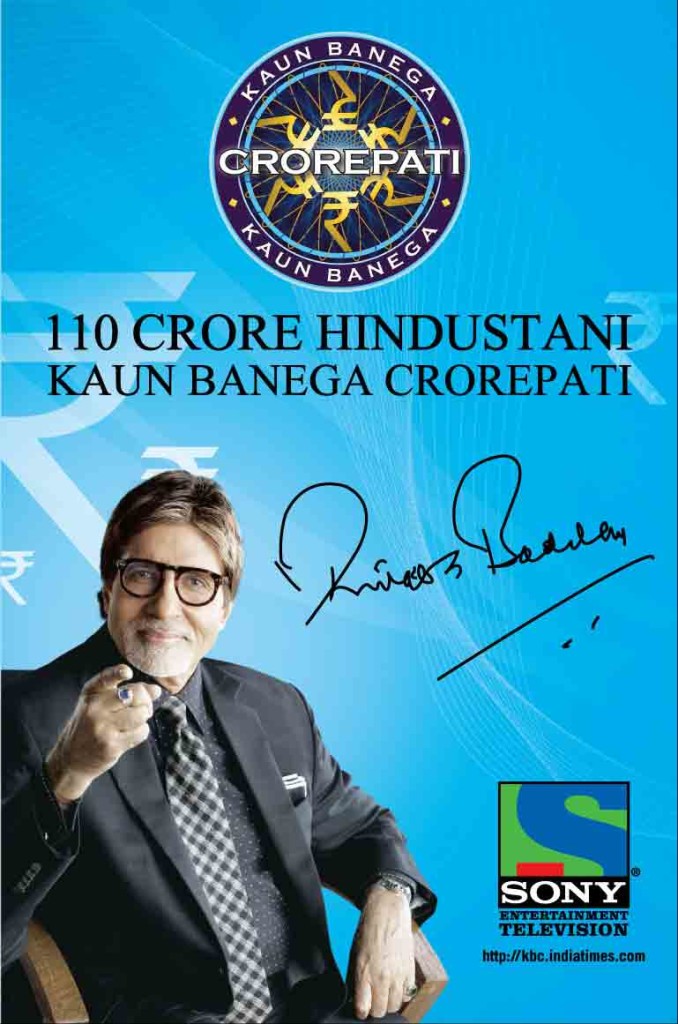 There have been quite a few modifications in the gameplay. The 'Fastest finger first' is now 'Best out of Three', while th lifelines have been elevated to 5 instead of 4. In lifelines, 'flip the question' takes over 'ask the expert', and '50:50′ replaces 'double dip'. The latest addition in lifelines is 'Power Paplu', that lets the hot-seat contender revive any of his earlier used lifelines. Also, the set has been changed. Siddhartha Basu, chairman and managing director of Big Synergy Media Ltd., said, "It has been shifted from Filmcity in Goregaon here to Yash Raj Films studio in Andheri West. The infrastructure is better. In Filmcity, if it rains hard you have to stop shooting. If generator can't take load, then also you have to stop."
The show's central theme being "seekhna bandh toh jeetna bandh" shall be aired on Sony Entertainment Television starting September 6th.