Eminent filmmaker Prakash Jha is back with another political thriller. The trailer of his upcoming 'Satyagraha – Democracy Under Fire' was released simultaneously in London and Mumbai. While veteran actor Amitabh Bachchan along with Prakash Jha, Manoj Bajpai and Amrita Rao attended the launch in Mumbai, actors Ajay Devgn and Kareena Kapoor joined through video conferencing from London.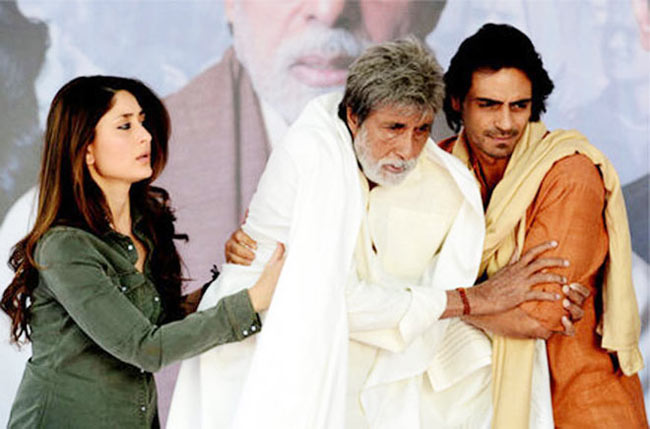 The trailer shows Ajay Devgn as Manav Raghavendra who apparently discovers a conspiracy hatched by a certain politician portrayed by Manoj Bajpai. Amitabh Bachchan is seen urging Ajay Devgn to join hands with him in the 'Satyagraha' undertaken by the former and expose all wrongdoings. As shown, Arjun Rampal who initially tried to deter Ajay Devgn in his attempt to  address the public is later seen sharing the dais with the 'Satyagrahis' including Kareena Kapoor.
What began as a silent protest at the start  turns into a mass movement towards the end of this impressive trailer.
The movie is slated to be released on August 23, 2013.
Watch the trailer of Prakash Jha's 'Satyagraha – Democracy Under Fire'