John Biswas (Amitabh Bachchan) has lost his granddaughter Angela to a traffic kidnapping incident that has scarred him for life. And even after eight years, John hasn't stopped pursuing justice. He hopefully frequents the police station but is ignored every time. Now he turns to Martin Das (Nawazuddin Siddiqui), an ex-policeman turned priest who shares a common thing with John – Angela's death had affected both their lives equally.
Eight years after Angela's death, there's another kidnapping and everything about it is similar to Angela's kidnapping. Father Martin is once again pulled into the investigation by woman cop Sarita Sarkar (Vidya Balan), while John runs a parallel independent investigation where he starts putting together his collected pieces of the puzzle. Will the identity of Angela's kidnapper be revealed? Is he/she the same person behind the latest kidnapping?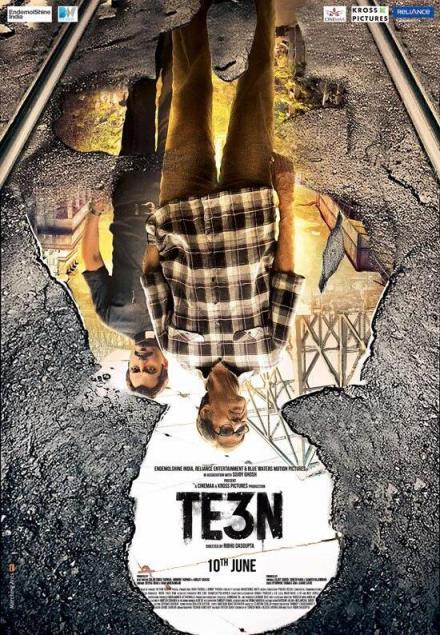 TE3N is an exciting, emotionally-charged thriller that bridges these two parallel investigations about the two kidnappings, and leads to a rather explosive conclusion.
Amitabh Bachchan has put up a versatile line-up of characters in the past few years itself, and it's impressive how he redefines himself as an actor in each performance. It'll be great to check out the pairing of Nawaz and Vidya after Kahaani.
Directed by Ribhu Dasgupta and produced by Reliance Entertainment and Sujoy Ghosh, Te3n releases in theaters on 10th June.
Watch the trailer here-