Not bad. Not bad at all. The trailer for Jai Gangajal is out featuring Priyanka Chopra as an intimidating police officer. Interesting thing to note is that writer and director of the film Prakash Jha has a full-fledged role in the film, where's he'll be playing a police officer as well.
Priyanka Chopra plays Abha Mathur, referred to as "Madam Sir" in the film, the first woman SP of Bankepur who means business. A local vidhayak (Manav Kaul) tries to establish his supremacy, but Abha means to show him his true place. Not only is she a restorer of justice, but she even has to fight through the shortcomings in the system like gender discrimination to have her voice heard.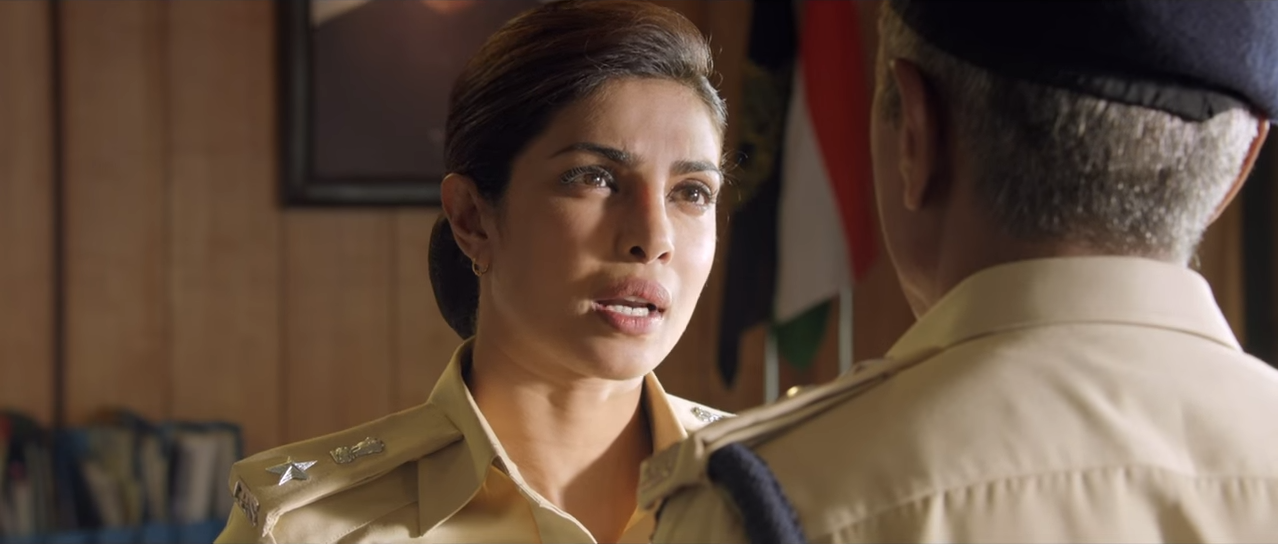 This film is not a sequel to the critically acclaimed Ajay Devgn starrer Gangajal (2003). Jai Gangajal is slated for a theatrical release on 4th March, 2016.
Watch the film's trailer here-