Have you seen that gif of Woody Harrelson from Zombieland where he wipes his tears with 100 dollar bills? That is the image that comes to your mind as you watch Dil Dhadakne Do, a breezy dramedy about the Mehras (Anil Kapoor and Shefali Shah) from Delhi. They are the perfect couple, with a multi-million dollar business with need for expansion, a daughter (Priyanka Chopra) who is living the ideal life, and a son (Ranveer Singh) who every mother wants for her daughter. The enviously glamorous lifestyle and the appearance of a happy family, however, is a tightrope act performed by a drunken acrobat standing on a chair bought from chor bazaar while being in the eye of a storm. They all know it can be collapsed by a single flap of a butterfly's wing somewhere in Mumbai. And so it does, when their daughter plans a holiday on a European cruise to bring in their parents' 30th anniversary with close friends and family.
Families, like the best of friends, need an escape, and when they are faced with the unimaginable task of tolerating each other 24hrs a day for 10 days straight, they snap. Senior Mr. Mehra is in fact under so much pressure to keep his almost bankrupt company from, umm, sinking, that he has developed a taste for anti-anxiety pills. Adding to the tension is his son's inaptitude to take reins to a business he so determinedly established. When his bored wife suggests a way out, i.e. they can marry his son to the business rival Mr. Sood's daughter, both of them are so relieved by the wholesome convenience it promises that they almost share a moment of comfort, only to realise they are married for 30 years now, and shouldn't fall to temptations amid all the fun they are having scheming and all.
The kids, however, are all right. Ayesha, who was married off too young, has managed to build a career for herself, and now the only thing that's keeping her from leaving her loveless marriage is she doesn't want to start the storm. Kabir, on the other hand, is stuck, and has nowhere to go. Some guts are what they need, and guts they meet. Ayesha meets ex-flame and childhood sweetheart Sunny, a journalist who calls a spade a spade, and Kabir meets Farah, a dancer on the deck, who lives life on her own terms. And I could almost imagine both of them saying "Insaan ko bas tab dabbe me band hona chahiye jab wo mar chuka ho".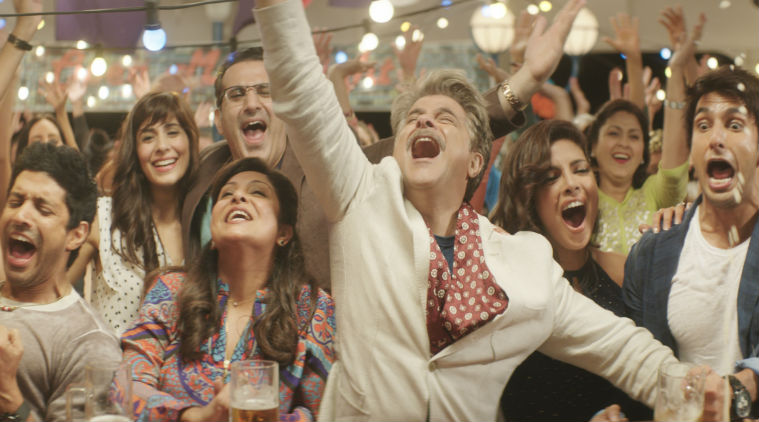 That's the problem with Dil Dhadakne Do. It suffers from a mighty case of Zindagi Na Milegi Dobara hangover. Just because someone jumped from a plane, or in this case a ship, doesn't mean his entire life will be one scrapbook worthy adventure now. Trips end the moment you take a shit on that familiar commode in your home toilet, and so does your frame of mind. Hence, the epiphany that forms the climax of Zoya's films, while viable in a one off case, seems oddly out of place here.
But where she fails with message, she succeeds with masala. The characters she creates are from people around you. Everyone knows that one aunt who suffers from literally every ailment Ramdeobaba can cure using Yoga. Or an undervalued uncle who works for another relative and always tries to impress them, not for their gains, but just to fit in. It's all too familiar. Except for the cruise, of course.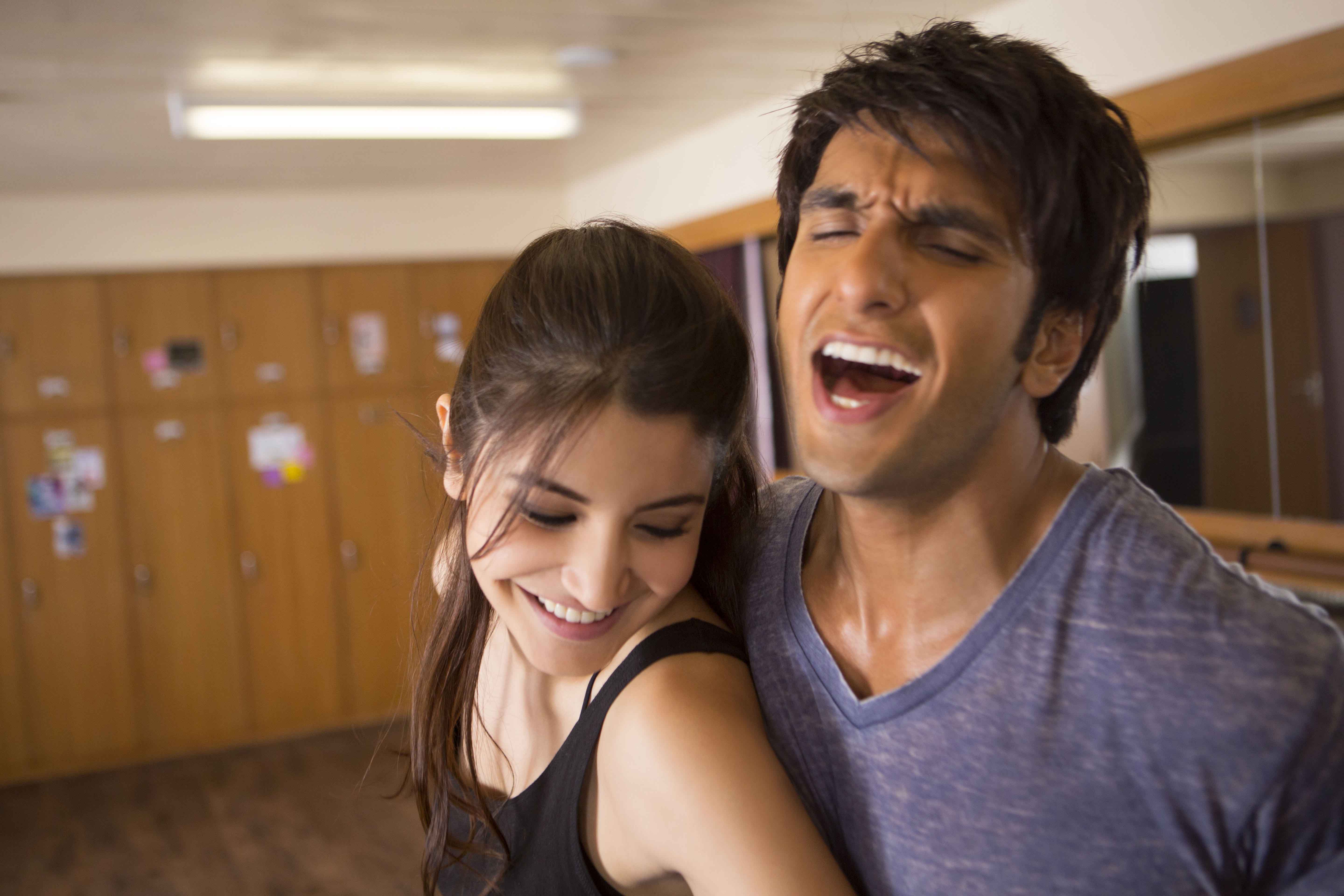 This gentle comedy, which is heavily rested on comic timing and inch perfect expressions, gets one thing spot on and that is its cast. In a stroke of genius casting, Anil Kapoor gives the film its anchor. It's his inability to listen to his heart that has lead the family to this swamp of grief, and now it's his able shoulders that should guide them out of it too. He is jhakaas as the flamboyant Kamal Mehra, a character so self-obsessed that he haughtily declares "Humaare khaandaan me aaj tak divorce nahi hua hai" to his daughter when she asks for one. Priyanka Chopra is stunning as the daughter who constantly has a look on her face that she wants to say something but she knows she rather not or all hell will break lose. But she falters in her scenes with Farhan Akhtar, who while being the biggest strength of the movie as its dialogue writer, also underwhelms. Shefali Shah on the other hand is armed with the impossible task of giving us a sneak peek into what Ayesha will turn into, thereby making us hate her, but at the same time, understand her inability to do anything. She dazzles in one scene particularly where she lets all her frustrations out on dessert, adding a bit of salt on her own that has flown from her eyes.
The film however, is made charming by Ranveer Singh, who displays insane comic timing and charisma. It's a role tailor made for him and he is completely natural in it. I think we just might have found our next Govinda.
Dil Dhadakne Do presents a unique chance to experiment with your family. Go for the movie with them, and note where they laugh and where they don't. You will realise where they do laugh, it's not laughter derived from wit, but from deep insight into the faltering human heart, which in a race to the finish, doesn't even realise when it forgot how to dance to the beat.
As I write this, I still don't know how much I like this movie. There are some terrific moments which you will remember for a long time, but there are some sequences which completely fall flat. And these sequences, like the late night swim or the dog monologues, hurt even more since the film is already almost 3 hours long.
But then, it is one of the most lavish Indian films you will see in a long time, with breathtaking locations and well dressed people sipping expensive single malt in a cruise that feels like home and not just a gimmick.
I think I will give it 4 stars. It is a fun film that stretches the limits on social behaviour in Bollywood cinema, while making a strong case to follow your heart's desire. And anyway, the visuals alone are worth the price of the ticket.
Overall Rating – 4/5