One's never too tired to see a band of brothers booming up the Third Reich Nazi asses, especially on the big screen. Helmed by David Ayer, the man behind the brilliant End of Watch, Fury is a WWII movie set in 1945, where an officer called Wardaddy (Brad Pitt) commands his tank crew in an almost suicidal assignment behind enemy lines. Apart from Pitt, the star cast includes Shia LaBeouf (yes, the guy's famous again!), Logan Lerman, Jon Bernthal and Michael Pena. I seriously hope this film outdoes Das Boot, and that's some real high expectation. With this talented star cast at work, expecting anything less would be a crime.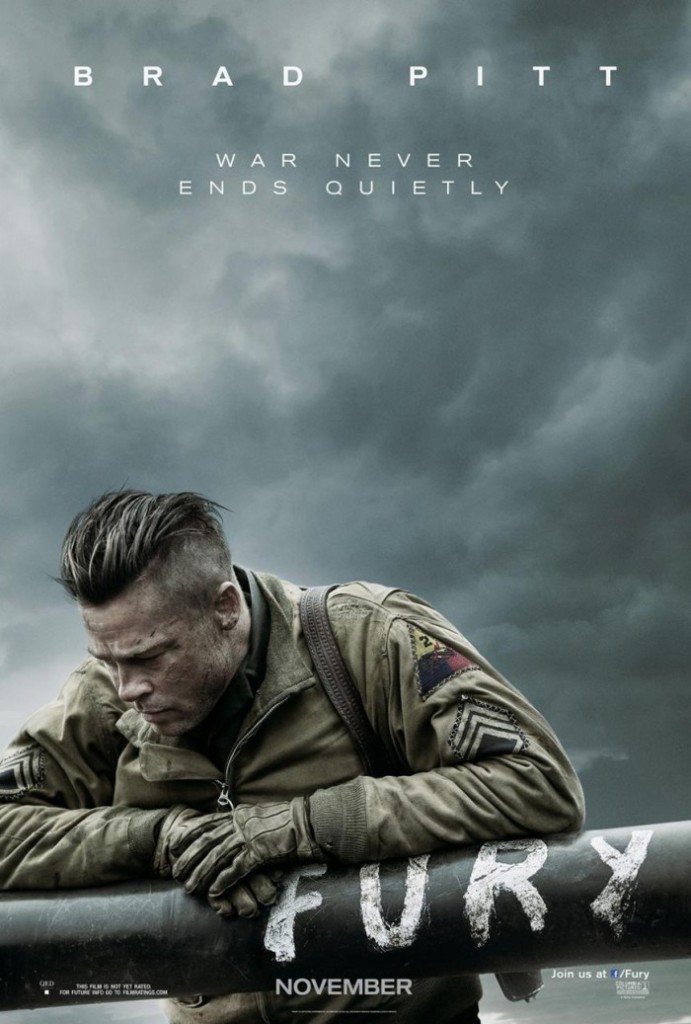 Brad Pitt's whooping Nazis for the second time now, first being in Quentin Tarantino's swagger-rich Inglorious Bastards. Fury incorporates more seriousness and attempts to be the 'ultimate tank movie' ever.
Official synopsis from Sony Pictures:
April, 1945. As the Allies make their final push in the European Theatre, a battle-hardened army sergeant named Wardaddy (Brad Pitt) commands a Sherman tank and her five-man crew on a deadly mission behind enemy lines. Outnumbered and outgunned, and with a rookie soldier thrust into their platoon, Wardaddy and his men face overwhelming odds in their heroic attempts to strike at the heart of Nazi Germany.
The film is scheduled to release November 14th. Watch the trailer here:
 Does the metallic Fury rumble enough to stir your blood? Let us know in the comments below.