Hear, hear, filthy rich Indians! Here's a fancy only you can afford. The luxury mobile phone maker Vertu has launched its first Android offering 'Virtu TI' recently in the Indian market for a price of Rs 6,49,990 (Rupees Six lakhs, forty nine thousand, nine hundred and ninety only. No kidding.)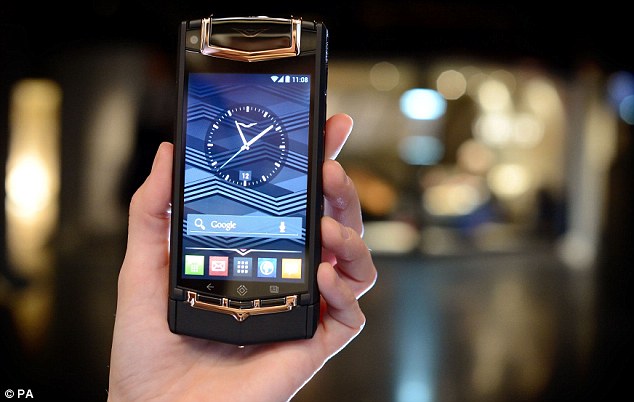 The hand-crafted phone equips a 1.7GHz dual-core Qualcomm Snapdragon S4 processor inside its Grade 5 Titanium casing with scratch-proof 3.7″ sapphire crystal screen. This device also packs in the premium Bang & Olufsen stereo speakers. Running Android 4.0, the phone has 64GB storage, 8MP rear camera and 1.3MP front camera. The phone also has something called Vertu key, which offers instant access to an administered heaven of benefits and services available through a global professional team available to customers 24 x 7. Such services include Vertu Certainty, that helps you protect the device, the contained data within the device, and if necessary, the customer himself. Vertu Life, which contains tailor-made information, articles and benefits, features along with Vertu's Concierge Service.
Hutch Hutchison, Vertu's head of Design knows that this phone won't stand against the cutting technological advancements, but also adds that the relevant technology and craftsmanship put into this device makes it an indisposable product. If you have this huge money to spend on a mobile, go reserve a unit on Vertu website or visit Vertu Boutique in Delhi's luxurious DLF Emoporio Mall.