The Islands of Nicobar have been declared as 'World Biosphere Reserve' along with twelve other sites from around the world. The special status was assigned by UNESCO's International Coordinating Council of Man and Biosphere (ICC-MAB) in a meeting held in Paris, earlier this week.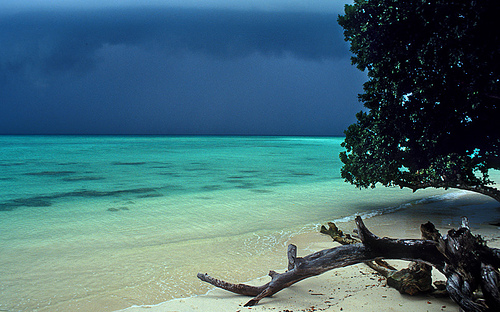 The MAB programme has been designed to protect biodiversity at and promote sustainable development through ecosystem services. Recipients of the Young Scientist Award comprise the team that focuses on identifying such reserves through scientific research and surveys.
The Nicobar Reserve, spread over 103,870 hectares, houses over 1,800 animal species including 200 Meiofauna species found in the coastal zone along with endangered indigenous tribes. The Island became ninth Indian site to join the list which also features Achanakmar-Amarkantak (Madhya Pradesh and Chhatisgarh), Nanda Devi (Uttarakhand), Nilgiri (Tamil Nadu), Nokrek (Meghalaya), Pachmarhi (Madhya Pradesh), Simplipal (Orissa), Sunderban (West Bengal) and The Gulf Of Mannar (Tamil Nadu).
The Other eleven sites are Alakol (Kazakhstan), Gochang (Republic of Korea), Macizo de Cajas (Ecuador), Marais Audomarois (France), Mariñas Coruñesas e Terras do Mandeo (Spain), Mont-Viso (France), Monteviso Area della Biosfera del Monviso (Italy), Real Sitio de San Ildefonso-El Espinar (Spain), Snake Island (China), Terres de l'Ebre (Spain) and Ziarat Juniper Forest (Pakistan).