1825 – Educator, Intellectual and Social leader, the Grand Old Man of India Dadabhai Naoroji was born. He was one of the founding fathers of the Indian National Congress founded in 1885. In 1886, Dadabhai was elected as president of the INC.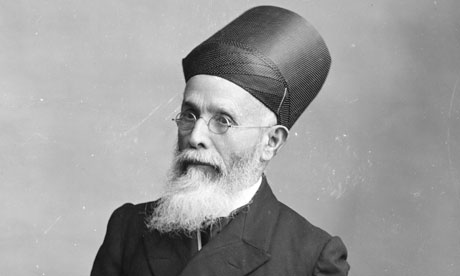 Dadabhai became the first Asian to be a British Member of Parliament when was elected to the House of Commons from Finsbury Central for the Liberal Party in the general elections of 1892. He used this platform to highlight the condition of Indians. He was against the draining of wealth from India into Britain and strongly opposed it through his book 'Poverty and Un-British Rule in India'. He was commemorated in Indian 5-Rupees coin-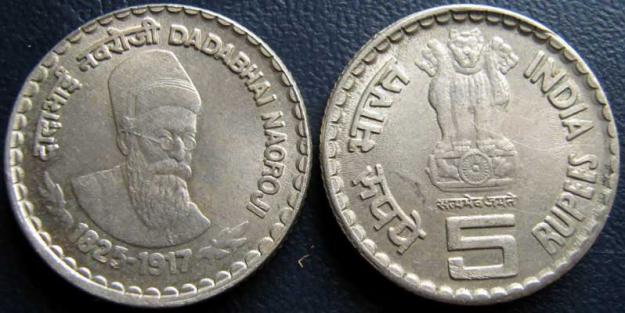 1952 – Popular actor of the Hindi film industry, Rishi 'Chintu' Kapoor was born. Second son of Showman Raj Kapoor, he made his debut in his father's film 'Mera Naam Joker'(1970) as a child actor. It was in 'Bobby'(1973) with Dimple Kapadia opposite him that he made his first appearance as a lead.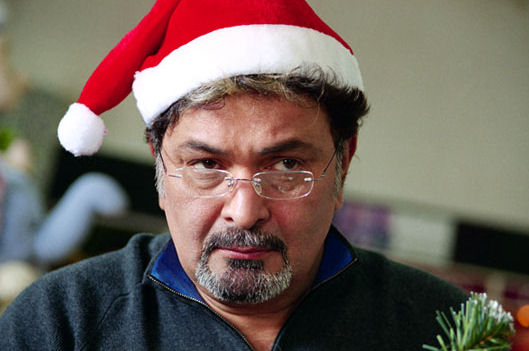 He featured in over 100 films and gave hits like 'Khel Khel Mein' (1975), 'Amar Akbar Anthony' (1977), 'Karz' (1980), 'Prem Rog' (1982), 'Coolie' (1983), 'Saagar' (1985), 'Nagina' (1986), 'Chandni' (1989) etc. In 1971 he received the National Film Award for Best Child Artist (Mera Naam Joker). He also won the Filmfare Award for Best Actor twice for his performances in 'Bobby' and 'Do Dooni Chaar' (2010).
1962 – India defeated South Korea 2-1 at the Senayan Stadium to win the gold medal in football in the fourth edition of Asian Games at Jakarta, Indonesia.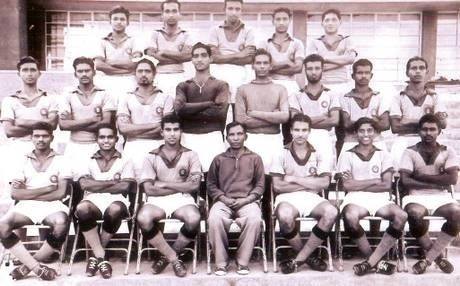 1964 – Great freedom fighter Lokenath Bal passed away. He was a part of the movement led by Surya Sen that raided the Chittagong Armoury . On 18th April 1930, Lokenath Bal led a group of revolutionaries that held the Auxilary Force(India) Armoury. The Group went all out to fight against the combined forces of the British Army and Police.
However, Lokenath Bal lost his brother and 11 other revolutionaries in this fight. He managed to escape to Chandernagar but got arrested in September 1930 and was sentenced to transportation for life and sent to the Cellular Jail at Port Blair in Andaman.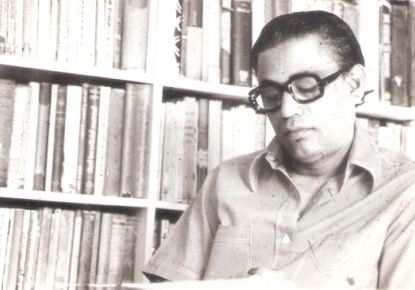 1997 – Eminent Hindi poet, novelist, essayist and playwright Dr. Dharmavir Bharati passed away. Dr. Bharati had first started as a sub-editor for magazines 'Abhudaya' and 'Sangam' and later worked as the chief-editor of 'Dharma Yug', a popular Hindi weekly magazine owned by the Times Group.
In 1952, Dr.Bharati came out with 'Surya Ka Satwan Ghoda', a short novel and a timeless classic. It was made into a movie of the same name by renowned filmmaker Shyam Benegal in 1992 and won the National Film Award(for Best Actor). His other works 'Gunaho Ka Devta', 'Gyarah Sapno Ka Desh' and 'Prarambh wa Samapan' were also much appreciated.
His most popular poetic works include 'Kanupriya', 'Thanda Loha', 'Saat Geet Varsh' and 'Sapna Abhi Bhi'. In 1988 he received the 'Sahitya Natak Akademi Award' for playwriting. In 1972, the Government of India honoured Dr. Bharati with the Padma Shri.