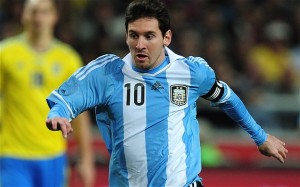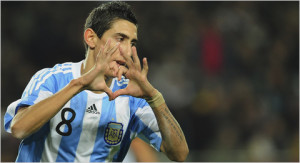 The battle was ON till the 118th Minute with just 2 minutes to the penalty shoot outs but Switzerland lost their resistance and got complacent for a moment and Jersey No 10  Messi got the ball, with few dodging and swiftness he took the ball closer to the swiss goal post and passed it perfectly to Di maria who in the game had taken 11 shots with 10 balls aimed at the goal post but this one was the most crucial one considering the timing of the match and he didn't disappoint. He had kept his best shot for the last and placed it in the far corner of the goal and away he goes for the trade mark celebration.
Argentina beats Switzerland to play Belgium in the last Eight.
The Brazilian supporters in the crowd were disappointed as they know that Argentina in the final stages of the World Cup may prove to be a threat to Brazil.
Messi had a rare in-effective game comparatively so we can expect something big in the match against Belgium.