1833 – Eminent religious and social thinker, reformer, founder of the 'Brahmo Samaj' and regarded as the 'Maker of Modern India' , Raja Ram Mohan Roy passed away. Raja Ram Mohan Roy played a major role in abolishing malpractices, mostly anti-women, like child-marriage, polygamy and sati. He also advocated the right to property inheritance for women. He believed in education and its power to bring about a social transformation. In 1817 he founded the Hindu College with David Hare while in 1826 the Vedanta College came into existence. He insisted on courses that were a blend of Western and Indian teachings. He was an ambassador of Mughal Emperor Akbar II who conferred the title of 'Raja' on him for his efforts for welfare of India.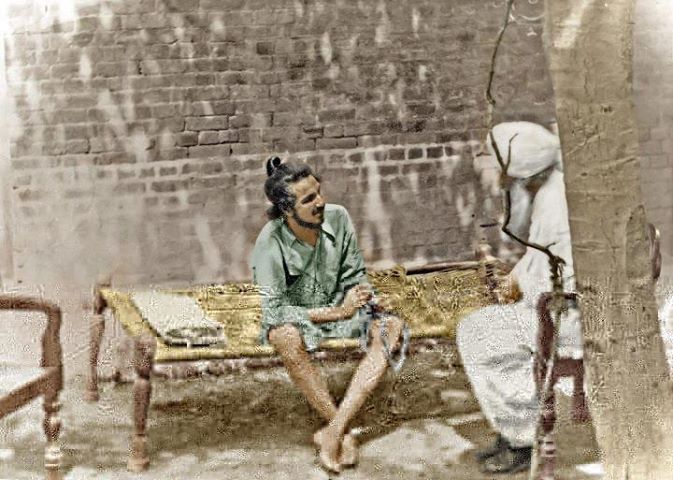 1907 – One of the greatest and most influential freedom fighters and revolutionaries Shaheed Bhagat Singh was born. From quite an early age, young Bhagat was inspired by the struggle for Independence and saw members of his family become actively involved in it. However, it was in 1919 the year in which the horrific massacre at Jallianwala Bagh took place, that transformed the flame within young Bhagat into a raging fire. When in college, Bhagat Singh became a part of the Hindustan Republican Association (later became HSRA). In 1928, the British Government constituted a committee under Sir John Simon to assess the political scenario in India. The Commission was, however, boycotted by Indian political parties since it did not have a single Indian as its member. In Lahore, Lala Lajpat Rai led a protest against the commission which was shown Black Flags. However, the Police resorted to lathi-charge to pacify the crowd and assaulted Lala Lajpat Rai who later succumbed to injuries. It is said that Bhagat Singh witnessed this brutality that Lalaji was subjected to and swore revenge. Together with members of HRA he planned to assassinate Superintendent of Police James A. Scott who was responsible for Lalaji's death.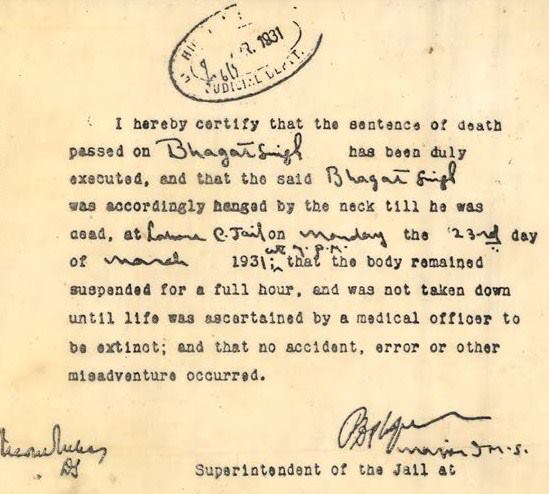 But in a case of mistaken identity it was Assistant Superintendent of Police John P. Saunders who got assassinated. In 1929, the British Government decided to enforce the Defence of India Act 1915 which granted more powers to the police. In protest, Bhagat Singh proposed to his comrades at HSRA a plan to hurl a bomb in the Central Legislative Assembly. On 8th April 1929, Bhagat Singh together with Batukeshwar Dutt threw two bombs from the Visitor's Gallery of the Assembly.They never intended to hurt anyone. Bhagat Singh and Batukeshwar Dutt courted arrest as planned. They were tried and sentenced to death. Even in Jail Bhagat Singh continued with his struggle, this time for fair treatment to Indian prisoners. The Jail authorities discriminated between European and Indian prisoners. Bhagat Singh with fellow inmates went on a hunger strike for 116 days. During this time, India lost one of her beloved sons- Jatindra Nath Das who breathed his last on the 63rd day of the strike. On 24th March 1931, Bhagat Singh along with Sukhdev and Rajguru embraced martyrdom.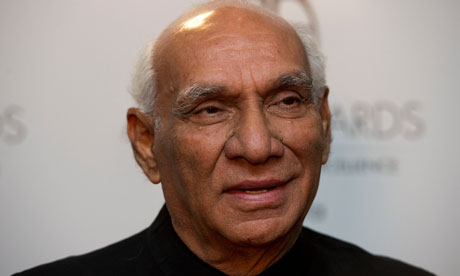 1932 – Eminent filmmaker and founder of the Yash Raj Films, Yash Chopra was born. Brother of another noted director-producer B.R. Chopra, Yash's first directorial venture was 'Dhool Ka Phool'(1959). However, it was with 'Dharmaputra'(1961) that Yash Chopra made his mark in the industry. The film was widely appreciated and received the President's Silver Medal for Best Hindi Feature Film. In 1973, he founded his own production company, Yash Raj Films. 'Daag' was the first movie to be released under the YRF banner. In his career of over 50 years he churned out hits like 'Waqt'(1965), 'Aadmi Aur Insaan'(1969), 'Joshila'(1973), 'Deewaar'(1975), 'Kabhi Kabhi'(1976), 'Trishul'(1978), 'Kaala Patthar'(1979), 'Silsila'(1981), 'Chandni'(1989), 'Darr'(1993), 'Dil To Pagal Hain'(1997) and 'Veer-Zaara'(2004) etc. He worked with many popular artists including Amitabh Bachchan, Shashi Kapoor, Hema Malini, Shahrukh Khan, Madhuri Dixit etc. He received many National and International honours in recognition of his work and achievement. He won the National Film Award on six occasions and the Filmfare Award eleven times. He is the first Indian to receive the BAFTA Award. The Government of France honoured him with the Legion of Honour. In 2001 he received the prestigious Dadasaheb Phalke Award while in 2005 he was conferred the Padma Bhushan.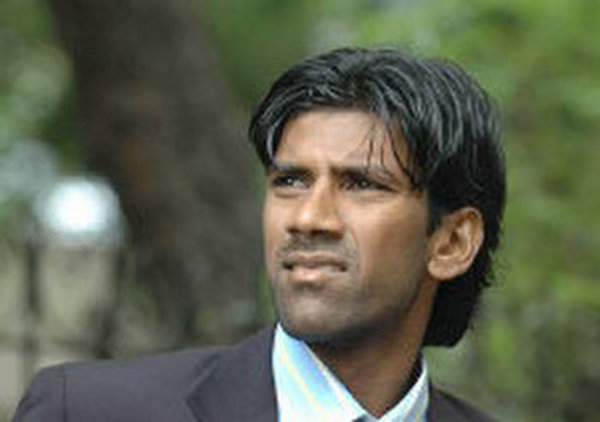 1981 – Right-arm India speedster Lakshmipathy Balaji was born. Balaji who started his first-class career with the Tamil Nadu state team made his International Test debut against New Zealand at Ahmedabad in 2003 and on the basis of his performance against the Kiwis he was chosen to tour Pakistan in 2004. He made a significant contribution to the team's triumph over Pakistan on that tour in both the Test and One-day Series. However, his injuries kept him out of action for almost 3 years. He made a mark in the domestic circuit thus paving a way for his comeback in the national side in 2009. Balaji represented the Chennai Super Kings in the first three editions of the IPL before moving on to the Kolkata Knight Riders.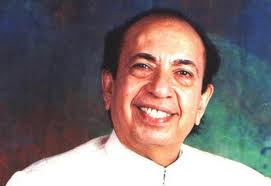 2008 – Noted Playback singer also identified as the voice of acclaimed actors like Manoj Kumar and Dada Kondke, Mahendra Kapoor passed away. In a career about 50 years long, Mahendra Kapoor recorded over 2500 songs in different languages mesmerising his fans with his melodious voice. He made his debut with V.Shantaram's 1958 release 'Navrang' which featured the classic 'Aadha Hain Chadrama Raat Aadhi' in his voice. He also gave some India's favourites including 'Neele Gagan Ke Tale' and 'Kisi Patthar Ki Moorat Se' (Humraaz-1967), 'Lakhon Hain Yaha Dilwale' (Kismat-1968), 'Mere Desh Ki Dharti' (Upkaar-1967), 'Hain Preet Jahan Ki Reet Sada' (Purab Aur Pashchim-1970), 'Ab ke Baras' (Kranti-1981) etc. He also lent his voice to legendary Marathi actor Dada Kondke in several hit Marathi films. He became the first Indian to record in English when he sang for the group Boney M. He won the Filmfare Award for Best Male Playback Singer for 'Chalo Ek Baar' from 'Gumrah'(1963) in 1964, 'Neele Gagan Ke Tale'-Humraaz in 1968 and 'Aur Nahi Bas Aur Nahi' from 'Roti Kapda Aur Makaan'(1974) in 1975. In 1968, 'Mere Desh Ki Dharti' won him the National Award for Best Playback Singer. In 1972, he was conferred the 'Padma Shri'.