1889 – Keshav Baliram Hedgewar, founder and first Sarsanghachalak of the Rashtriya Swayamsevak Sangh (RSS) was born. RSS was founded in Nagpur, Maharashtra in 1925 with a vision of a Hindu nation. Social and spiritual Hindu reformers like Vinayak Damodar Savarkar, Swami Vivekananda and Aurobindo influenced Hedgewar to develop the core philosophy of the RSS.
1911 – The Sikh Superman, Fauja Singh, was born in Beas Pind, Jalandhar, Punjab, British India. A British centenarian, known for his world record as a marathon runner, Fauja Singh, is the first 100-year-old to finish a marathon. He achieved this feat on 16 October 2011 completing the Toronto Waterfront Marathon in 8:11:06. In October 2011 he became the oldest man to be featured in a PETA campaign. In July 2012, Fauja Singh was amongst the Olympic Torchbearers. After having lived a regular life, he rediscovered himself at the age of 81 making a debut in London Marathon in 2000 at the age of 89. On 7 July 2011, his biography titled Turbaned Tornado, was formally released in the Attlee Room of Britain's House of Lords by Lord Anthony Young of Norwood Green and retired British Crown Court judge Sir Mota Singh. On 13 November 2003, Fauja Singh was awarded the Ellis Island Medal of Honour by the National Ethnic Coalition Organization making him the first non-American to receive the honour. He was also awarded the "Pride of India" for his achievements in 2011.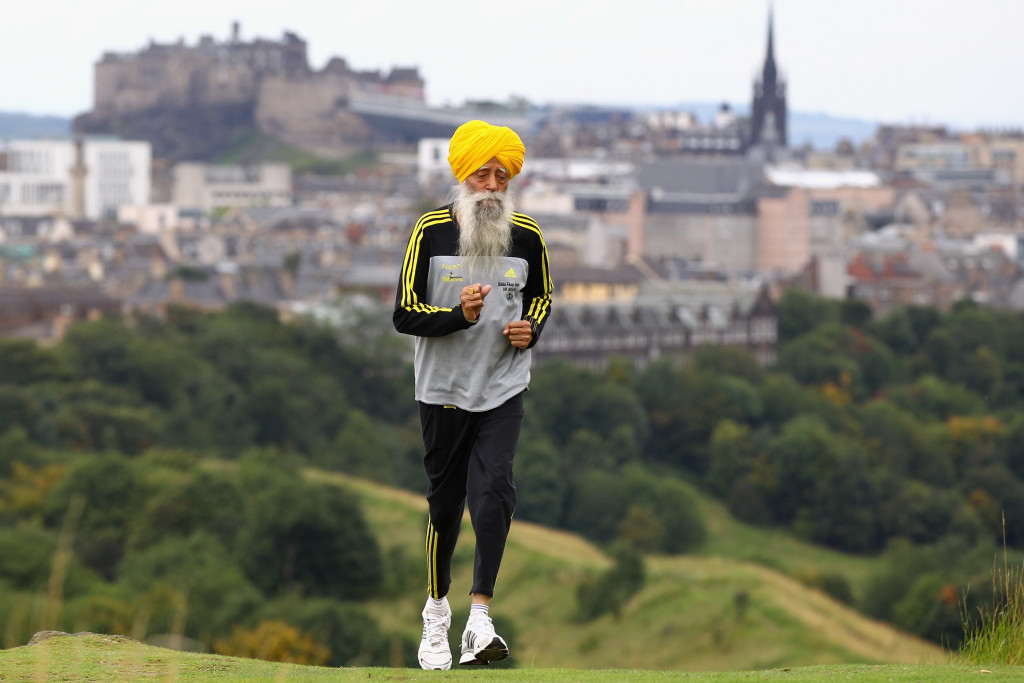 1935 – The Reserve Bank of India (RBI) was established during the British Raj in accordance with the provisions of the Reserve Bank of India Act, 1934. Following India's independence in 1947, the RBI was nationalised in the year 1949.
1936 – Celebrated as Odisha Day or Utkala Dibasa, this day marks the formation of the state as a separate province.
1941 – Ajit Laxman Wadekar, a former international cricketer who played for India, was born. Wadekar was appointed the captain of the Indian cricket team in 1971, leading a side that included players like Sunil Gavaskar and Bishen Singh Bedi. He became the first Indian captain to achieve overseas wins while touring the England and West Indies in 1971. He represented India in its first ever One Day International (ODI) game in the England tour of 1974. Following India's dismal performance in the series, he retired from international cricket. He is one of the few Indians to represent the country as Test player, captain, coach/manager and the chairman of selectors. Lala Amarnath and Chandu Borde are the only other players to achieve this distinction. Wadekar was honoured with the Arjuna Award, instituted by the Government of India to recognise sporting talents. In 1972, he received the Padmashri, India's fourth highest civilian honour. Other awards include Sportsperson of the Year, CK Nayudu Life-time achievement award, and the Castrol Lifetime Achievement award.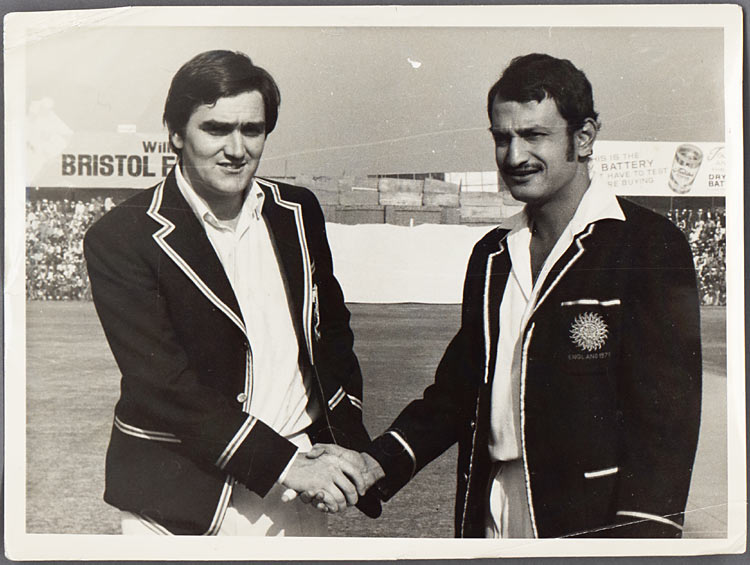 1973 – A tiger conservation project, Project Tiger, was launched in the Corbett National Park, India.