Violent, is an understatement. Brilliant, again, is an understatement. Anurag Kashyap and his awesomely talented team have come up with a movie that effortlessly bridges the gap between the classy and the massy, sans the art-house that tends to get dull halfway through the story. The colour and grit that hits you off this canvas will stay with you for a long long time after you come out of the cinema hall.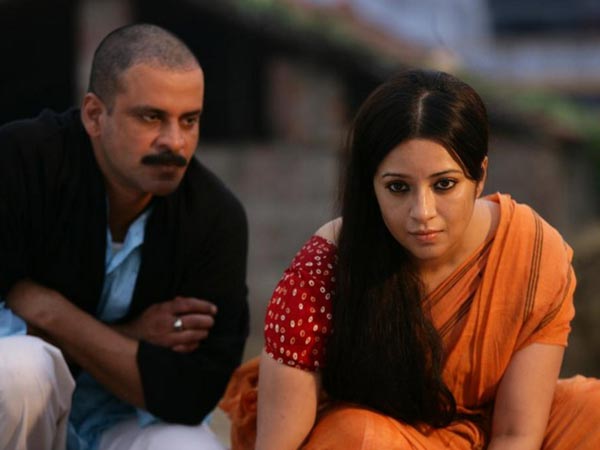 The stage is set in Wasseypur province of the Dhanbad district, and starts from 1949, when coal mines used to designate money and power. Shahid Khan, a pehelwan who ensures that each and every demand of his master is met, secretly nurtures ambition to be in his shoes someday. But all his ambitions go kaput when the same master Ramadhir Singh (Tigmanshu Dhulia) conspires against Shahid Khan and kills him. Sardar Khan (played by Manoj Bajpayee) shaves off his head at a tender age pledging to avenge his father's death. And once Manoj Bajpayee comes into the picture, the captain just refuses to step on the brakes as you'll steer through one of the most crisp narrations ever. And wait till the end where the audience is unnervingly numb and Anurag pulls out the rabbit out of his magician hat, while Jiya Ho Bihar ke Lala plays on at volume-maxx – Sheer cinematic whoopee!
Grand in every possible sense, the huge star cast and adequately allotted time to each character makes this all even more royal. The first forty minutes its raining characters, and you'll be lost for a while figuring who's who, but soon afterwards you get back on track. Performance-wise: Manoj Bajpayee as the cold-hearted kameena is excellent. Richa Chaddha has done an amazing job as one of Manoj's two wives (Reema Sen being the second). Tigmanshu Dhulia too is terrific in his debut as an actor. And you just smirk over the coquettish conversation between Nawazuddin Siddiqui and Huma Sheikh- it's super hilarious! All said and done, the music and the narration deserve a round of applause, as they come off at the right places at the right time. The gussy music and the cussy dialogues make the movie all the more entertaining. So unless you are an ahimsa preacher, a heart patient, or a heavily pregnant womaniya, I see no reason why you shouldn't watch this movie.
At the end comes the trailer of the second part, which injects in you a hopeless desperation of knowing what the story unfolds on the second half. And going by the trailer, here too, 'violent' seems to be an understatement.
[highlight]Overall rating: 4/5[/highlight]