The modest but ballsy guy S. Hussain Zaidi, better known as Mumbai's leading crime reporter, has authored yet another book titled "Dongri to Dubai: Six Decades Of The Mumbai Mafia," the cinematic adaptation of which is reportedly Shootout At Wadala by Sanjay Gupta. His earlier books too have found their way to the screens- one being Anurag Kashyap's Black Friday, and other one being Vishal Bharadwaj's Kaminey.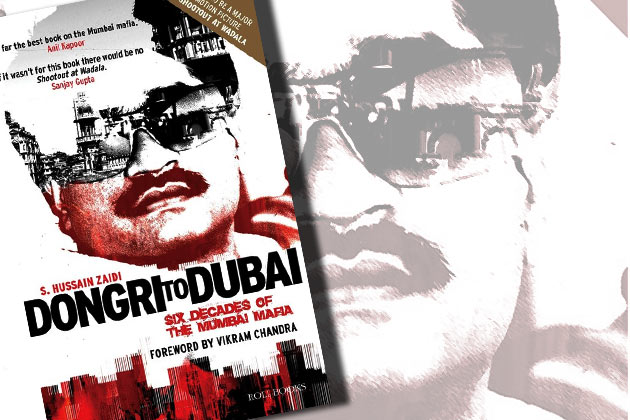 This in-depth chronicle of the Mumbai mafia is charged selectively by vengeance. A gritty, jaw-dropping masterpiece, Dongri To Dubai takes into consideration the crowning moments of crime reporting Zaidi has covered over the years for Asian Age, Mid-Day and Indian Express, and a few others. One needs no sense of wonder to grasp why Zaidi's plots magnetize scriptwriters, as his research is remarkably detailed.
The record's main focus lies on the dawn of a disreputable individual, mere reference to whom gets the eyes rolling in a few select circles- Dawood Ibrahim Kaskar, DOB: 26 December, 1955; son of an esteemed CID officer. His instantaneous surge from local to national and then to international authority is the stuff Bollywood dives its heart in. The narration has enough surprising revelations that just won't let you drop this book once the first page has been fondled. Zaidi's narration calls for a familiarity with the Mumbai geography. Appallingly melodramatic scenes keep recurring time and again, and the local places mentioned will simplify the visualisation for every Mumbaikar. All the suparis (contract killings) and the smugglings have such a beautiful description to them, that the canvas of your mind shall not go blank. The plot guarantees it.
As the book nears the end, Dongri to Dubai drops a bomb of a report. Giving an account of the days when Bin Laden was assassinated in Abottabad, the most elaborate picture of Dawood's association with the ISI is revealed. Throughout the book, Zaidi grinds Pakistan time and again for its conspiracies, and hashes out at the U.S. for its shortcomings in justifying them.
Dongri To Dubai is highly recommended if you love the gangster bang-bangs, and feed your eyes mostly on Mafia diet. You can get your copy of Dongri To Dubai at Flipkart here: