After having watched the first installment last year, I have been smitten by the very metaphorical premise of the franchise. Yes, of course, nothing can be very "original" from A to Z these days but when these things are put in retrospect, it completely opens up another dimension of thinking.
With all its glitz and glamour – the costumes, set design and starcast, these films, just like the books, have been able to capture the ugly side of showbiz. More often than ever, ambitious people who want to make a name in the world enter this wondrous yet sinister business of reality TV show and get caught up in the mouse trap built around one inescapable truth: Nothing is REAL. It's just a distraction for people to let go of their problems. Period.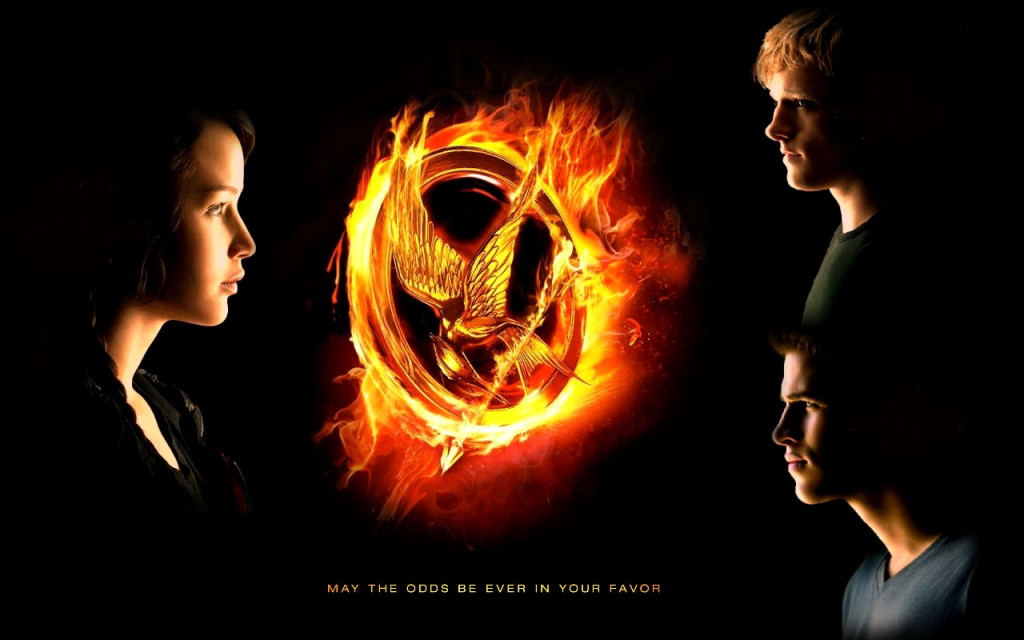 The sequel starts off some months after the events of last year's blockbuster first film. Katniss Everdeen (Jennifer Lawrence) and Peeta Mellark (Josh Hutcherson), the victors and proclaimed star-crossed lovers (only on TV!) of the 74th Hunger Games have returned to their homes in District 12. The situation of the people in all 12 districts has not changed for the better by any means since the Capitol continues to impose their inhumane rule over them.
President Snow (Donald Sutherland) pays a surprise visit to the Victors' quarters wherein he criticizes Katniss' daring act with the berries in the Games as the main reason fuelling an upcoming rebellion from the People of Panem. He commands her to stop putting up her act and convince the people and himself that her relationship with Peeta is real and something to cheer for. She, along with Peeta, Haymitch( Woody Harrelson) and Effie (Elizabeth Banks) are directed to undertake the Victory Tour that is purely meant for pacifying the families of the deceased contestants.
Gale (Liam Hemsworth), Katniss' real love, once adamant to run away with Katniss consoles her and makes her understand the possible results of the wrath on their people if they tried to do so.
Unfortunately for her, Katniss fails to impress the President who takes it as an act of defiance. He immediately enforces upon The 3rd Quarter Quell, a possible "Champions League" of The Hunger Games that is held every 25 years in an attempt to torment and hence kill Katniss once and for all. This Quarter Quell is survival battle contested out by all former Hunger Games' Victors, meaning from District 12 it can be either Haymitch or Peeta teaming up with the sole female volunteer, Katniss. Peeta decides to volunteer in place of their mentor, leaving us with some familiar processes that follow the Reaping, as brilliantly shown in the prequel.
Their task as always is to survive the impending struggles and tribulations of the computer-generated albeit reality game show world. Alliance however is the key here. For the rest you readers have to watch it for yourself.
What's Up?
Everything is a step above this time around. Greater the risk, more the grief, more brutal the Capitol and even greater the thrills. The cast does a great job indeed, keeping up with the previous film and building on the carefully etched out characters. New additions are noteworthy-Philip Seymour Hoffman , Jena Malone, Sam Claffin, Jeffrey Wright as they make quite an impression. And so is the entire recurring cast of Lawrence, Hutcherson, Sutherland, Harrelson, Banks, Tucci, Kravitz…."phew"!
New director of the franchise, Francis Lawrence (no relation to the female lead) does complete justice to the film's plot and narration with kudos to the cinematography and special effects team. Good to know they are hard at work as we speak for it's 2-part ending titled Mockingjay 1 and 2 set to release in mid 2014 and 2015 respectively.
What's Down?
Probably nothing, as far as this as a second film is concerned. My friend accompanied me to this film last night and I wasn't sure of his response since he hadn't watched the first one. But don't you worry about that folks since the story telling is familiar yet very fresh.

Overall Rating – 3.5/5
Go on and grab your seats as soon as you find them. Nice watch indeed. Good Luck. May the odds be forever in your favor.
P.S: Always remember who the "enemy" is!