The Bridge is a love song to Mumbai Local Trains. The 'Lifeline of Mumbai' as they are often termed as, sets in motion the path to self discovery, redemption and everything in between, for four characters using surrealism and introspection, as previously unseen in an Indian graphic novel.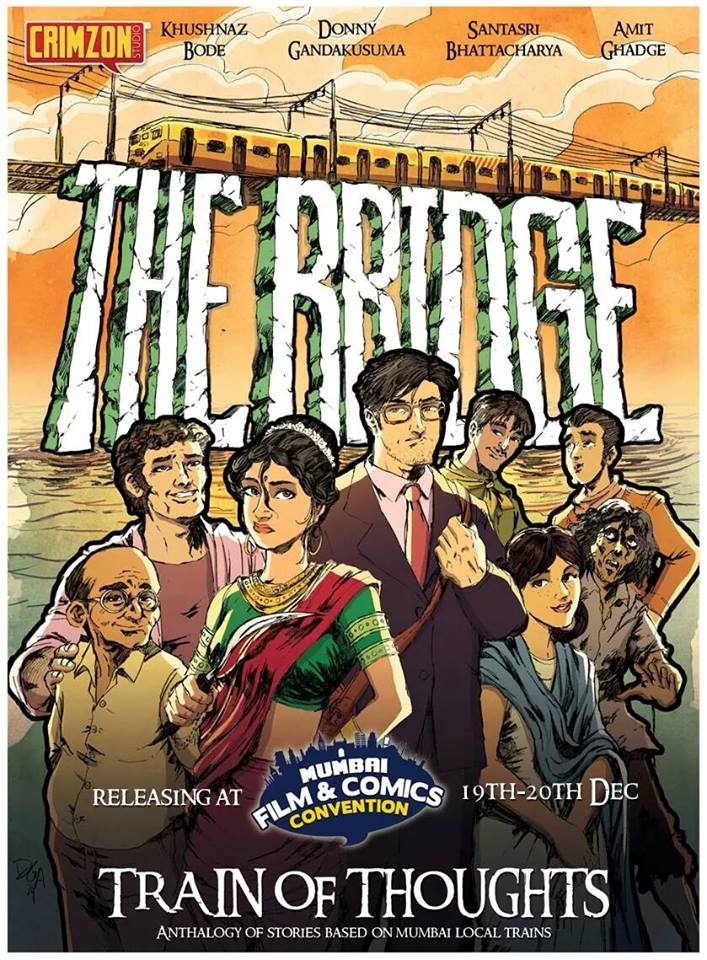 The book begins with a beautiful splash page of the Chatrapati Shivaji Terminus and the consequent panels achieve giving it a very cinematic look.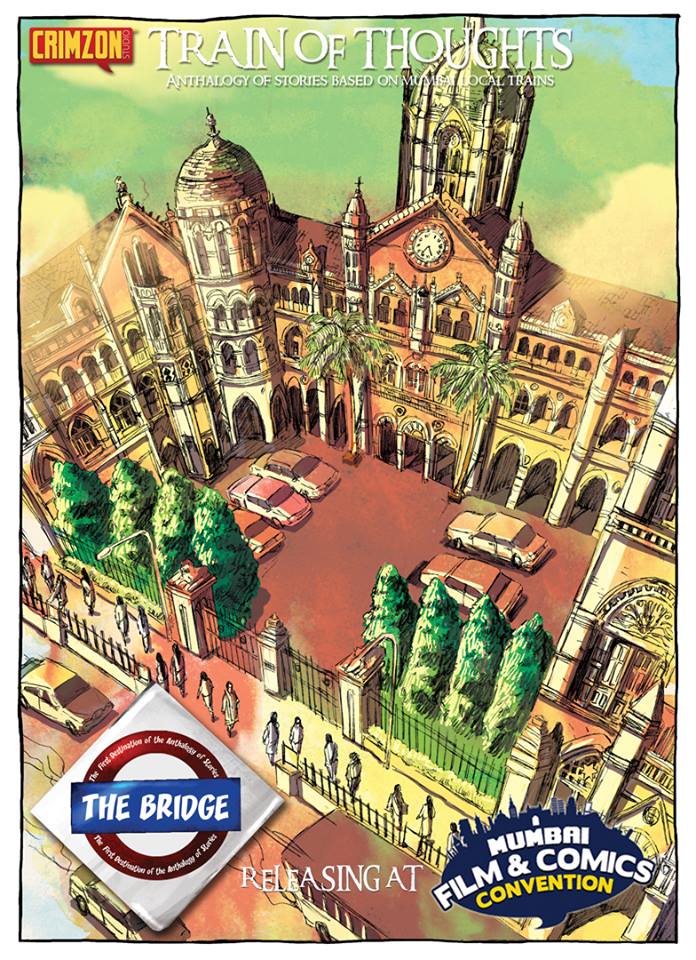 The overwhelming, claustrophobic nature of the environment everyone feels when they see the frenzy of a crowd when a Local Train arrives is quite wonderfully invoked by Indonesian artist, Donny Gandakusuma.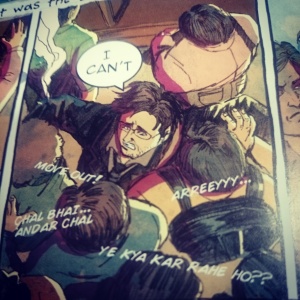 The very unique lettering throws you off, at first, as it just does establish the story and context but is a conversation taking place and it's true meaning, which I won't spoil, is revealed right at the end. The first character we meet is Chand, a man out place undertaking a journey he used to with his grandfather, trying to make sense of the old man's demise and why he went through this arduous journey each day. A fishmonger, Kolmibai with father issues of her own, shares the journey both physical and meta-physical with Chand into helping resolve each others deep rooted conflicts.
The other aspect of this journey is faced by a gold-hearted teenager, Vibhuti facing self-confidence issues herself and a mentally disturbed man who confronts her. The train comes to a halt at Mahim Creek and that is where the true story begins.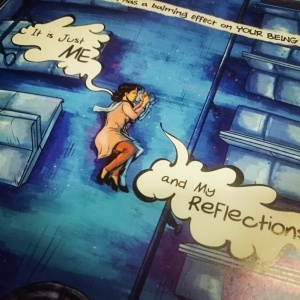 The art from this point is different as they ascend to the dreamscape. The coloring by Amit Ghagde, who also is the Inker, and the author Khushnaz Bode are fantastic and beautifully exhibit the surreal nature of the plot. They also manage to pull in a bit of social commentary with child marriage and physical abuse playing a vital role in Kaadambari's transformation to Kolmibai and the triumph of empathy over apathy in Vibhuti's storyline.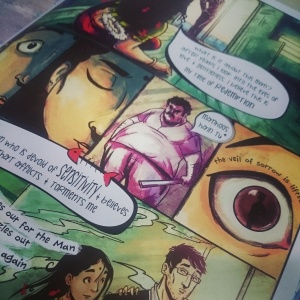 The book also features 3 wonderful Pin-Ups by Khushnaz Bode, Amit Ghagde and Sunita Kathiwada, which transform the pages into canvases, also included are 2 Character art pages and a Concept art page.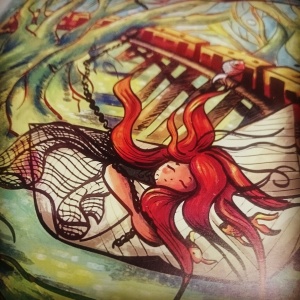 Amit Ghagde conceptualised Train of Thoughts, as an Anthology of Stories based on Mumbai Local Trains with The Bridge  being the first among them, revealed in a conversation, that he wanted this book to stand out among the other graphic novels and he manages to do that by leaps and bounds. It is beautiful to look at, much larger than the average sized graphic novel and printed in a very high quality paper which alone makes it worth every penny you spend on it.
A Must Read.
Buy it here