Religion in India is still a living force and Indians appreciate and cultivate the festival spirit even in this age of industrialization and political upheavals. Ganesh Festivals brings energy and joy in such large numbers that it's tough not surrendering to them. Let's have a look at the Ganeshas which are most honored and are most famous taking their prosperity out of the borders.
Mumbai holds a significant importance as it owns most famous Ganesh Mandals.
Lalbaugcha Raja-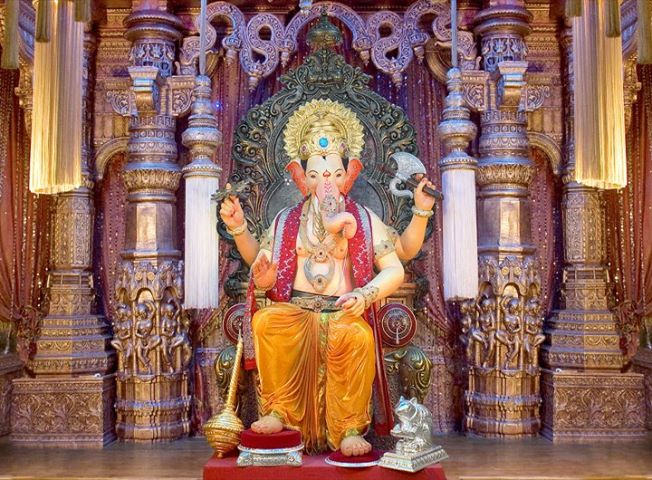 'Lalbaugcha Raja Sarvajanik Ganeshotsav Mandal' which was founded in 1934, is one of the most famous Ganesh statue in Mumbai. It attracts an average of 1.5 million people a day. Amazing! Devotees share an emotional relationship here believes that this Ganesh idol can fulfill their wishes; it also attracts a lot of media attention.
Ganesh Galli Mumbaicha Raja-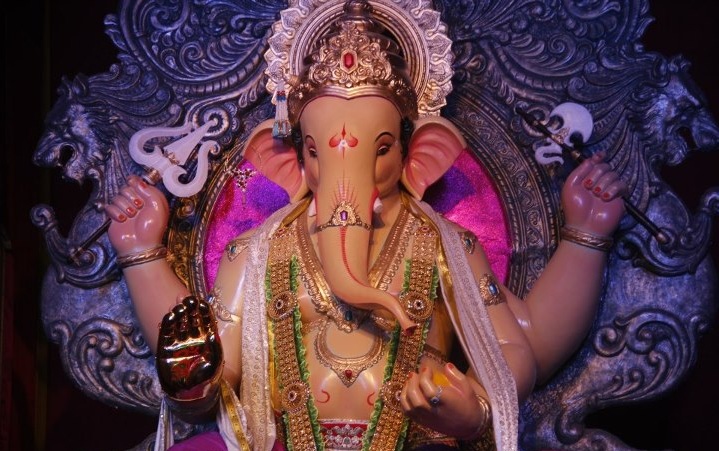 The Ganesh Galli Mumbaicha Raja is located just few kms away from Lalbaugcha Raja. The mandal is known for its lavish themes every year and those too of famous places of India. Lalbaugcha raja pulled crowds and this mandal lost its shine in late 90's.
Khetwadi Ganraj-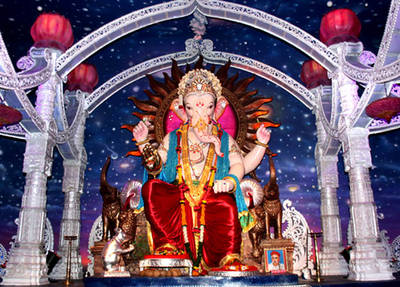 Khetwadi Ganraj was established in 1959 but came into eyes in 2000 when they made 40 feet high Ganesh Idol, highest in Indian history. The idol was studded with gold jewelry. Now the award winning Khetwadi Ganraj is considered as one of the most prominent Ganesh idols in Mumbai.
GSB SEVA Kings Circle-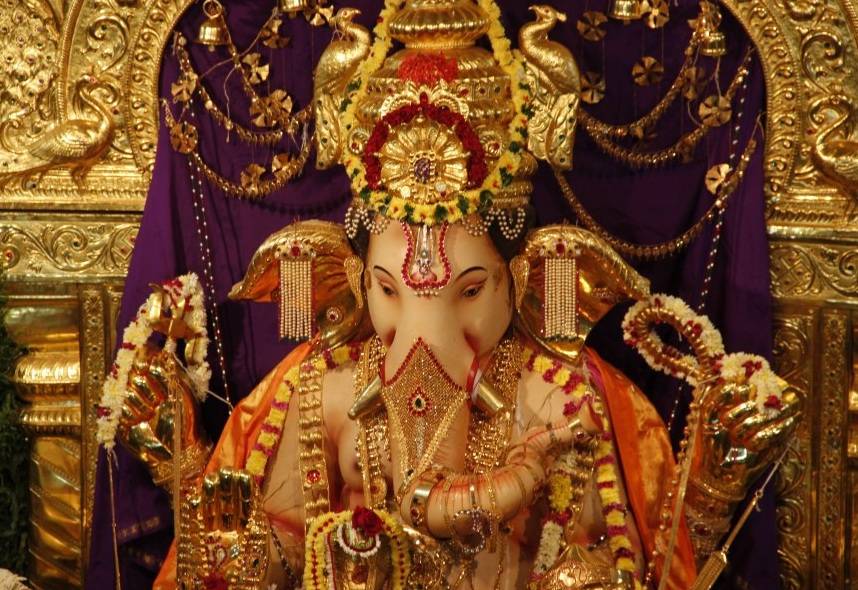 The GSB Seva Ganesh mandal was founded by the Gowd Saraswat Brahmin community from Karnataka in 1954. Affectionately it is known as Mumbai's Gold Ganesh. The idol is studded with 4 kilograms of pure gold. Yes that's true! And said to be the richest in the city. This mandal is distinct from others because one, the idol is eco-friendly and made up of clay and second, instead of recorded music, traditional music is played live.
Andhericha Raja-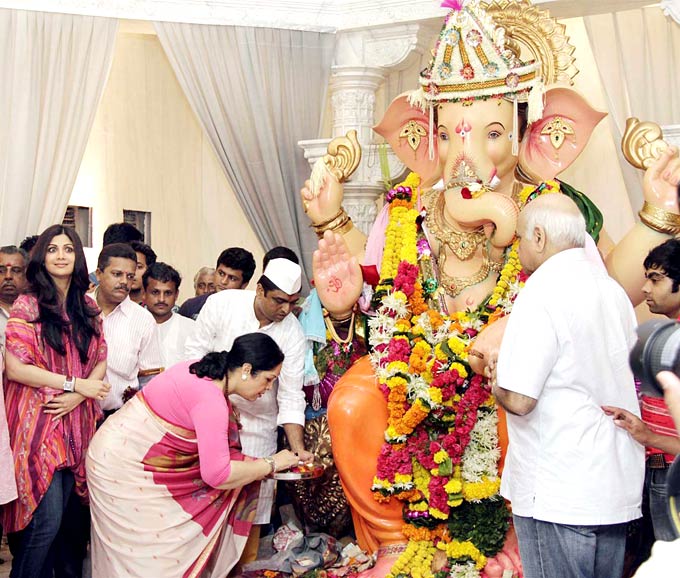 The mandal was established in 1966 by the workers of the Tobacco Company, Tata Special Steel and Excel Industries Ltd, who moved from Lalbaug to be closer to their factories. Andhericha Raja is to Mumbai suburbs what Lalbaugcha raja is to south mumbai. This mandal always have a very novel theme thus it attracts spectators. [divider]
Now PUNE has its own tradition of Ganesh festival. It has few Ganeshas as the most honored as these are the oldest to be established. During immersion also, these Ganeshas have honor of first and then other Ganeshas are immersed.
Kasba Ganpati-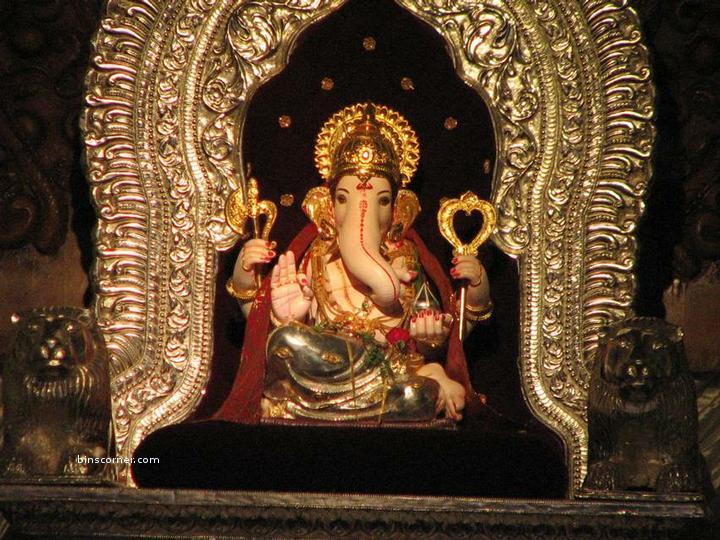 It's a first Ganpati of honor in Pune, which was established in 1893 at 159, Kasbapeth, Pune. The mandal is keeping its first place in immersion since 1894.It is called as 'Gram Daivat' of Pune. The idol was found besides the house of Shri Vinayak Thakar, and then a beautiful temple was buit for it.
Tambdi Jogeshwari Ganpati-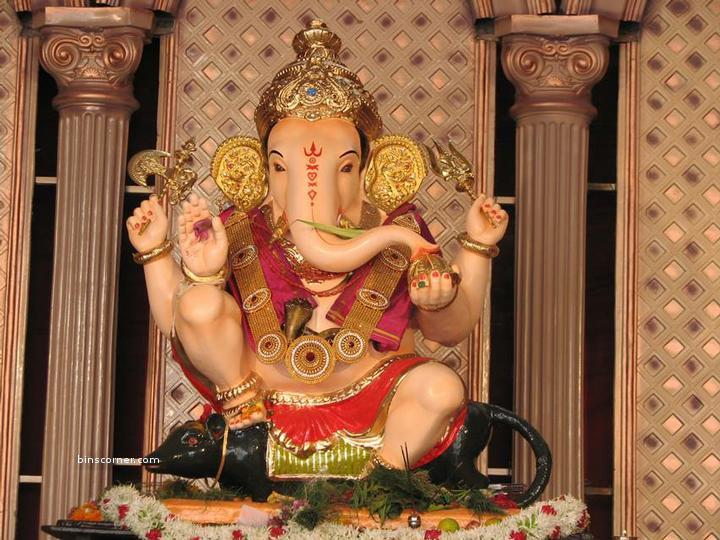 It is the second Ganpati of honor in pune, estavlished in 1893 at 33, budhwarpeth, Pune. This is among the Ganpatis whom Bal Gangadhar Tilak started of social upliftment. Now the mandal is 107 years old and has uniqueness in the idol. Since then they are using idols of same kind which resembles elephants of Africa.
Guruji Talim Ganpati-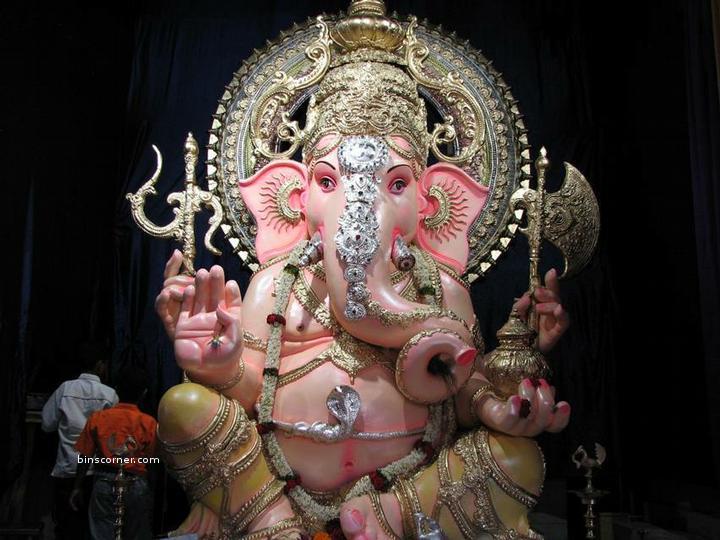 It's the third Ganpati of honor which was established in 1887 at ganpati chowk, laxmi road, Pune. This mandal was established even before Tilak started this festival. It was built as a symbol of Hindu Muslim Unity.
Tulsibaug Ganpati-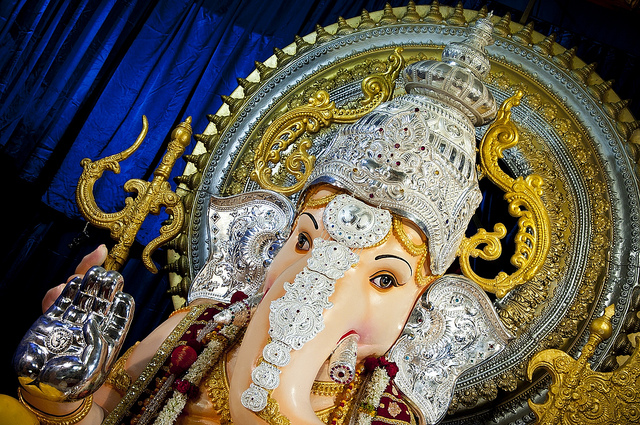 It's a fourth Ganpati of honour, which was established in 1901 at Tulsibaug, Ram mandir, Pune. It's a first mandal to build a fiber glass idol of Ganpati. This mandal is known for the size of Ganpati idol. Every year a new 15 feet tall idol is made by Mr.D.S.Kataokar.
Kesariwada Ganpati-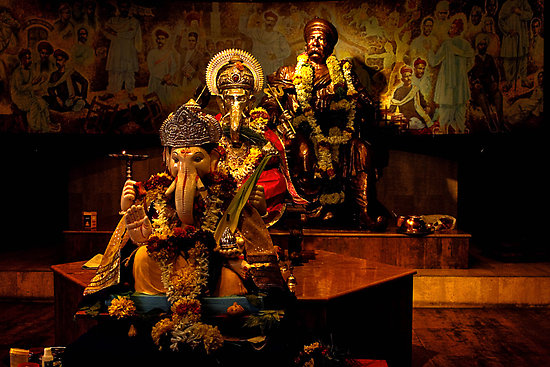 It's a fifth ganpati of honor in pune which was established in 1893 by Lokmanya Tilak itself. This mandal vows to take up social upliftment causes. It Organizes shows of renowned artists and speeches of great personalities during the festival, also various activities and competitions for children and women.
Shrimant Dagduseth Halwai Sarvajanik Ganpati Trust-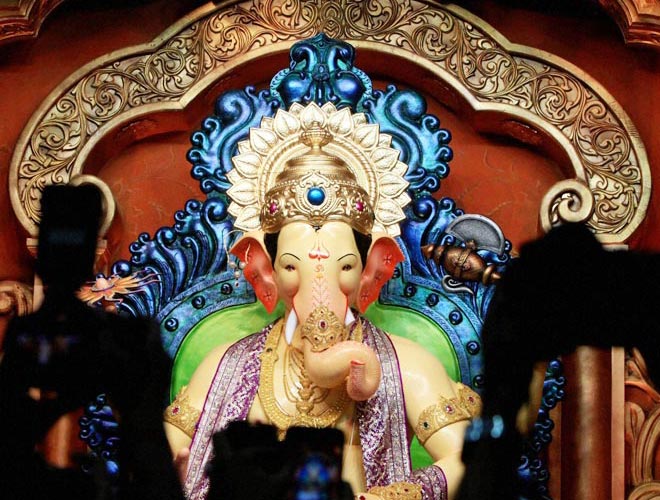 The Shrimant Dagdusheth Halwai Sarvajanik Ganpati Trust, based in Pune was established in the year 1893 and has thus been in the service of devotees since 108 years. It is the most famous and favourite Ganpati in Pune among the Ganesh devotees.