Announced at the CES (Consumer Electronics Show) in Las Vegas, Sony Xperia Z is one promising dust-proof and water-resistant phone that works under water for up to 30 minutes, which means that it shall operate in the shower and shall sustain a dip in the commode, and could be easily washed under a tap. Limits apply to this though. The phone remains water-resistant only up to a meter's depth, so deep-sea divers may better pack it shoreward before taking the plunge. Also, do ensure that the plastic covers draped across the phone's charging and connection ports are not withdrawn when in water.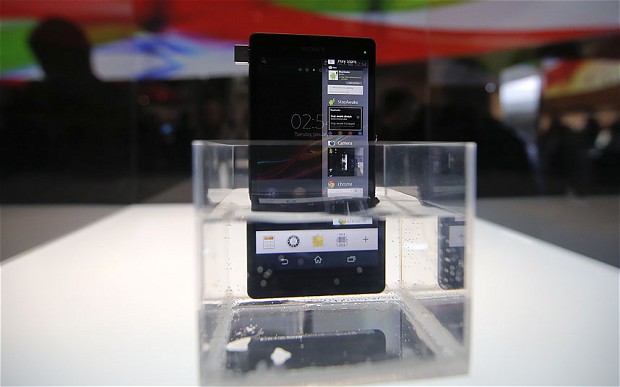 The phone enjoys a 5″ touchscreen supporting 1080p HD, a quad-core processor and a 13MP camera. Apart from the battery 'stamina-mode' which as the company claims shall double up the battery life, the phone even features 'one-touch connectivity' that connects the phone to a hifi with a single touch. Sony is also believed to be developing a non-water-resistant variant of the phone- Xperia ZL.
The launch date and the handset price is unknown still.