Sony introduces an ideal descendant to Sony NEX-5N as the new NEX-5R. It is a mid-range compact system camera. Much in accordance with its previous release and NEX-series, 5R retains the boosted resolution, sensitivity range and continuous shooting range features. In addition to these features, the product offers 16.1 million pixel APS-C sensor, super-fast hybrid AF system and first-of-its-kind Wi-Fi connectivity.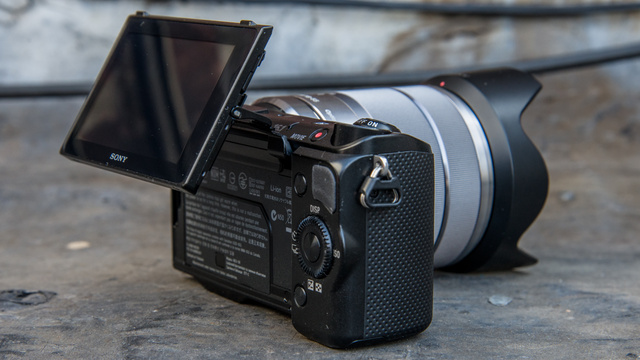 Design:
The basic shape of the camera has not been altered much as it still has the ultra-small streamline body that is unique for the NEX range. The kit lens is an 18-55mm f/3.5-5.6 which is similar to a full-size DSLR lens. When compared to 5N, this new product has a large control dial, Fn (function) button and touchscreen that can tilt to 180 degrees above the camera and 50 degrees down. The 16.1 million pixel APS-C sensor has been re-designed to include a new hybrid autofocus (AF) system which combines both contrast and phase detection. Due to this new sensor, the camera has an impressive 10fps shooting speed and an improved high sensitivity performance.
Apps:
Apps are the new addition on the Sony NEX-5R that can be downloaded directly without the need of a computer. There are apps which offer image effects, adjust settings and also enable the camera to directly download images directly to the computer or phone without using cables.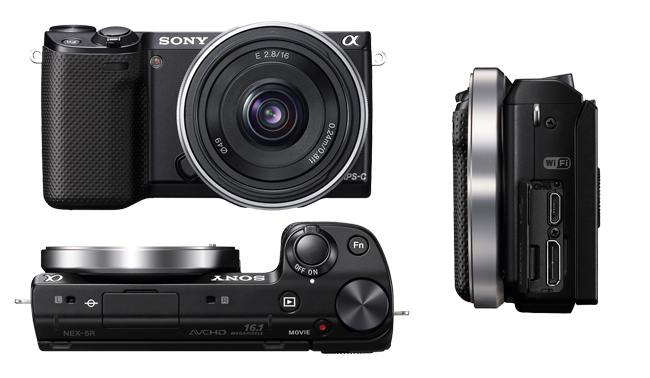 Performance:
The images from NEX-5R look clear and crisp as the multi-purpose metering system does a good job to set the correct exposure for the scene. The camera ensures fast focus as the new hybrid AF system uses both contrast and phase detection automatically, depending on the shooting condition. When compared with the existing NEX cameras in the market, this product can handle noise in a better way.  At the highest settings of ISO 12800-25600, noise within the images is handled well but zooming into the image at 100 % costs the image its detail.
Overall, the image quality is good and shows a strong performance compared to its competitors.
Conclusion:
Sony NEX-5R is a significant upgrade to the Sony NEX-5N. The inclusion of downloadable apps enables quick and easy customization, and if the service already on PlayStations and the implementation of the apps should be simple enough to follow and use. The new hybrid AF system works well, with selected focus points, as the camera makes quick and intelligent choices over subject matter and finds focus quickly.
Although there are no major changes in the design of the camera, there is inclusion of a new dial and function button which enhances the performance of NEX-5R over 5N.
Overall, the camera has good controls, tilting screen and offers excellent image quality.
The review is written by experts at Reliance Digital.
You may buy your Sony NEX-5R Mirrorless DSLR camera from Flipkart here-