The hulk returns, and punches his dhaai kilo ke haat ka blood-boiling awesomeness strongly on the silver screen. Nostalgia hits as you witness Sunny Deol pulling back his fire-fisted avatar after such a long time in Singh Saab The Great, a film which owes its entire entertainment quotient to the actor. The script offers no novelty and feels more like a Telugu bride in a Punjabi dressing (as usual). But more on that later. What works here is the social reform angle our hero tries to pull off  just the way he pulled it off in the 80s. Amidst claps and whistles. Sunny Deol fan bliss, this!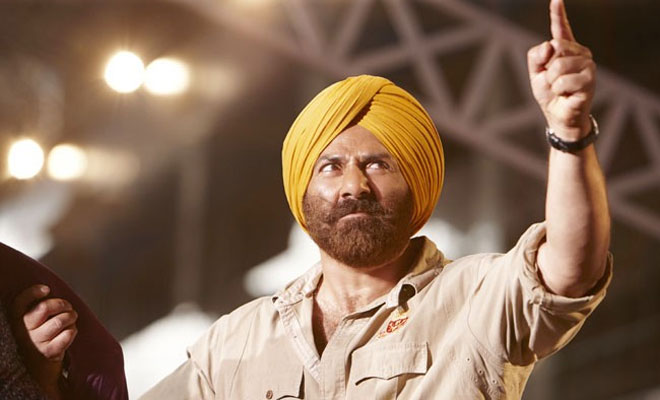 Singh Saab is a name to be feared in the North, as a person who's more interested in bringing change than in seeking revenge, but who'll shed more blood and break more bones than a revenge-seeking madman would. A journalist (essayed by Amrita Rao) pursues Singh Saab's past, and in a flashback we're told how an honest collector in Bhadori, Saranjit Talwar (Sunny Deol), is living a beautiful life with his wife Minnie, and how the very same flowery life is thorn-pricked by hooligans. A jail term later, Saranjit becomes Singh Saab, and preaches widely of badlav over badla.
Director Anil Sharma, who's delivered commercial hits with the actor earlier, has premised this plot so that he could juice up the actor to the maximum. And juiced up he has- as both Sunny and Prakash Raj have worked up some seriously interesting chemistry here. Post Singham, this is the film where Prakash Raj is more than just an embarrassment, and has actually lived up to his villainous potential. Amrita Rao as the fact-seeking journalist has done a pretty good job, sans the accent (pretty irritating that) . Urvashi Rautela is the classic example of  miscast, and she could be totaled up as a glamour prop. There's absolutely no substance to her character. Music is pretty average, and there's not a single track I'd like to add up in my playlist. Also, whoever designed the background score should seriously reconsider taking further projects before bettering the art. Disgusting noise is all it was.
While the cliched first half gets dragged by yawns, it's the action-packed second half that keeps the excitement going. Also, one can understand that too much of an effort has went into fusing social and religious relevance into this script, but with the end result being more inclined towards preach and less focused on actually providing solutions for the same, these efforts go pretty much in vain. So that makes Singh Saab The Great less Palang Tod than it could've been. I'll throw in an extra Balle! for Sunny Paaji though.
Overall Rating: 2/5