While the good-movie-bad-movie debate goes on, one can't really deny the charm that underlines Maneesh Sharma's Shuddh Desi Romance. The movie reflects the "modern" mindsets of the undaunted youth, and how they're ready to jump age-old rigid customs and traditions in order to seek the ultimate happiness. As promised, the love story rendered is very much unconventional and is devoid of any mainstream Bollywood clichés, but despite all this it fails to hold our attention for long. But the biggest win of this film is that it connects with the viewer, one can just relate with all the immature love-infatuation drama that one experiences when fresh out of adolescence. It's the sincerity this film infuses in its characters that makes it such a strong medium of love.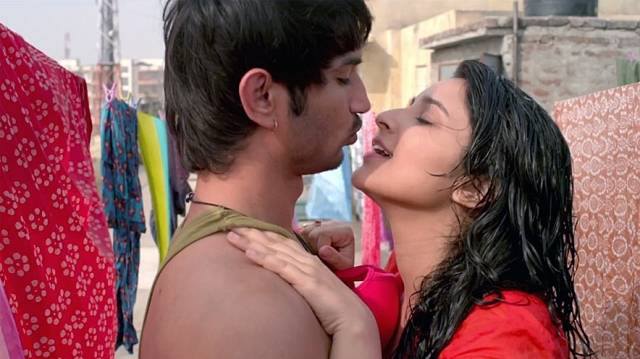 The film kicks off in high fervor. Raghuram (Sushant Singh Rajput) is a tourist guide and makes most of his money by swindling tourists. Goel (Rishi Kapoor) has arranged a shy girl Taara (Vaani Kapoor) for Raghu to marry, but Raghuram ditches his marriage at the last minute 'cos he's attracted to another girl Gayatri (Parineeti Chopra). He pursues her, kisses her, 'no-commitment' laws are set, and next you know is that they start living-in. The affair soon finds itself in hot waters, resulting in a break-up between the two. The ditched bride Taara is brought back into the story, and here gets initiated an atypical love triangle.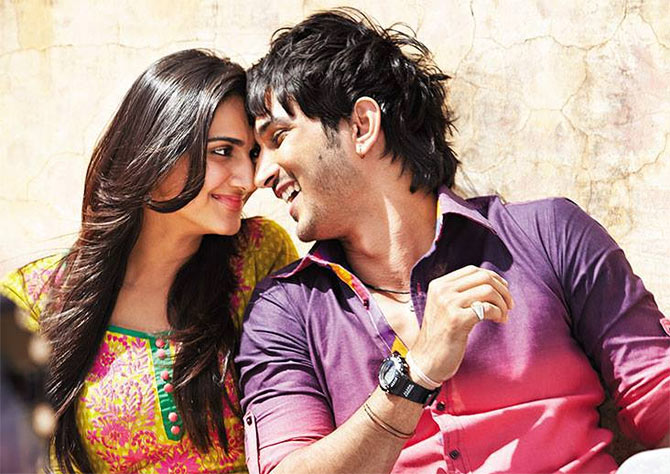 No character is perfect- they all have their share of insecurities. And if the same had been depicted with a little more insight, I believe that this film would've emerged a definite winner. As far as performances go, Sushant Singh Rajput claims gold big time with his incredible charming screen presence. The way he's fleshed out his confusions is just too neat. Smiling that beautiful smile and mouthing all things cheesy, he'll get a whistle from both male and female parties. Next in the honors list is Parineeti Chopra, who has essayed a splendidly animated Gayatri. She smokes, she cusses, and she's had many a relationships before, and she's even ready for a live-in as far as it involves no commitments. Every single frame she's in is lovely. Debutante Vaani Kapoor has a long way to go, but she's performed decent. Veteran Rishi Kapoor doesn't conceal his unhappiness over the modern youth's attitude towards love and relationships- as it has a ruinous effect on his hitching business. He gets to mouth some of the best lines in the film. The direction is good, but the editorial scissors could've scrapped a few more unwanted scenes off the final reel. Music is average, and won't retain the magic for long. Jaideep Sahni's dialogues are brilliant, and fresh!
This film delivers what it promised- an unconventional love story. Expect nothing more, and you have an enjoyable movie to catch up with your loved one.
Overall Rating- 3/5