Biopics in Bollywood is a tricky terrain, you never know when the commercial elements overshadow the 'based on true events' realism. The last Bollywood biopic I truly enjoyed was Paan Singh Tomar, and I'd celebrate Hansal Mehta's Shahid in the same rank as the Irrfan Khan-starrer, if not more.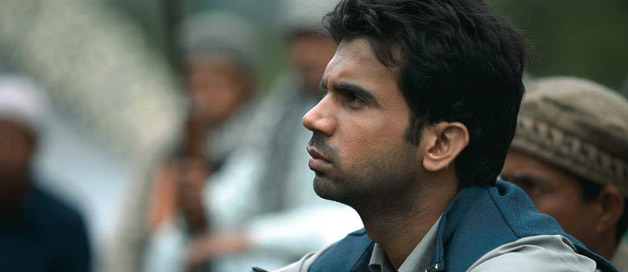 The socio-political film first hit screens last year at the Mumbai Film Festival where it was critically acclaimed, and chronicles the story of a controversial human rights and lawyer Shahid Azmi (a role splendidly essayed by Raj Kumar Yadav) who was put to death while defending a wrongly accused person in terrorist activities. Shahid's stance against the Indian law which let the judiciaries imprison a scapegoat indefinitely without any solid proof that confirms the charges made against the person. Even more enthralling is Shahid's past. As a young boy, he witnessed the dead meat people had become due to the religion-fed Mumbai riots. Shocked by the hostility, Shahid joins a militant camp in Kashmir where he's trained in Jihad and jingoism. Once he's back in Mumbai, some events land him in jail, where he studies hard and earns a law degree. He becomes the dark knight who rises to fight for human rights, and wins a few extremely controversial cases.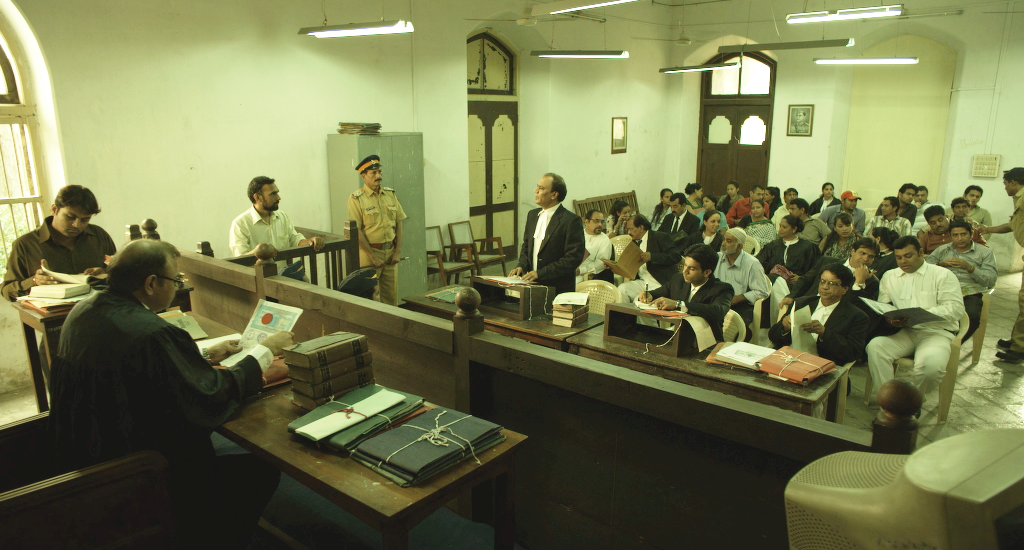 The best scenes of the film are plucked straight off the shabby courtrooms, where the impact of the dialogues and the performances is maximum. Raj Kumar has beautifully veined the lawyer's soul who died fighting against unacceptable law, and he's justified his presence in this film with his wonderfully restrained performances. This guy has actually made subtlety his forte, and no matter what kind of a role you offer him, now you know somewhere that he'll make the character click on-screen. Mohammad Zeeshan Ayyub as Shahid's brother is another highlight of this film. It'd be a cinematic shame if he's not celebrated with an award for his terrific performances this year in Raanjhanaa and Shahid. The supporting cast deserves a major credit for this wonderful Hansal Mehta product. Shalini Vatsa and Vipin Sharma as state-prosecutors and Kay Kay Menon as Shahid's mentor in jail are good, while Tigmanshu Dhulia in a brief cameo impresses. Prabhleen Sandhu, who plays Shahid's wife in her debut venture is another talent to look out for.
The film does capitalize on your emotional economy, but never acts preachy in its entire run. It strips the law in its whole falseness and laughs at the court's inefficiency in regulation. There's an underlying sense of humor in all the proceedings that makes Shahid all the more superior. For the dinosaur-sized grit and the aesthetically administered unpleasant overtone, I recommend you catch this flick which is just perfect within its imperfections.
Overall Rating: 4/5