Credibility stays, forever. And more so, if the authoritative Bachchan Brand is present as a pillar. Take Kaun Banega Crorepati, for instance- that show, in its sixth season, is still running full steam thanks to the coolest authority on the hot seat. From Polio drops to hair oil to Gujarat tourism to cement to chyawanprash to suitings to a Save-Tiger initiative, this man lends in a reputation that makes us believe in that enterprise. And the journey has not been an easy one, however sugary though it may look.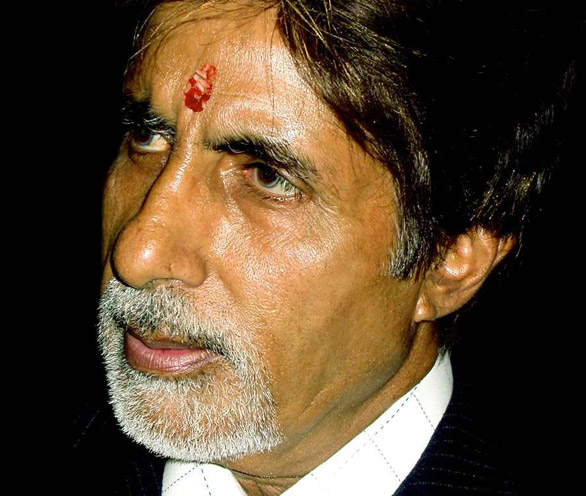 The '70s saw the rise of an individual, and an individuality, labelled Vijay. This name struck a chord with his fan-base, and Bollywood got its first ever 'angry young man'. Vijay had made a connect with both the rural and urban India, and held a power that showed off-screen too. As much power he held through the '70s and the '80s (when he scorched the screen with movies like Kaalia and Shehanshah), the '90s saw a severe dip in his success graph. And when everybody had almost wrote him off, he rose like a phoenix in a new TV-stint Kaun Banega Crorepati, which demanded attention like Ramayana and Mahabharata, and not a single TV-series since then has been able to achieve the success KBC has tasted. KBC gave Big B a new dimension, where he was no longer the angry Vijay for people, but an understanding friendly face who made every person on the other side of him genuinely comfortable, who heard and enjoyed every little thing someone had to say, who totally emphasized with ordinary people. "Lock kiya jaye?" became the new "Are you sure?", and his baritone voice stood up as the voice of television. He came back for good.
Once he struck back, he has made his presence with new personalities and characters he tried on-screen. He embraced anger again in Sarkar, played teacher to a deaf-mute girl in Black, wooed a girl half his age in Nishabd, played a Progeria-affected teenager in Paa, became a hippie-badman in Bbuddha Hoga tera Baap, and who knows what else he might be trying next. He has lived many lives in a single life-time, and though he has had his fair share of controversies, he has made his way out of them with equal dignity.
At present, with over four decades of Bollywood infused in him, one finds him pertinent in every generation. And yes, at 70, Big B even has a Facebook Page and a Twitter account where he connects with his fans and shares his experiences on a daily basis. While others his age are wallowing over past successes, this tall man continues growing taller in stature as he keeps reinventing himself. The phenomena shall stay for years to come!