South Korean multinational 'Samsung' pipped its Finnish rivals 'Nokia' to take the top spot as the world's biggest mobile phone manufacturer for this year. Nokia has been dethroned for the first time since 1998.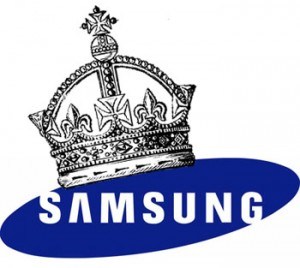 According to a research by IHS iSuppli, Nokia's share in the cellphone market will dip by 6 percentage points to 24% by the end this year as compared to 2011 while Samsung would have gained 5 percentage points and acquired first place with 29% market share.
The figures for Nokia in the smartphone category are even more worrying. Going by the numbers it can be concluded that Nokia's smartphones did not enjoy as much success as Samsung's Android powered 'Galaxy Series'. While Samsung would leap to the top position by gaining 8 percentage points with 28% market share, Nokia will lose 11 percentage points, its share reduced to just 5%.
The Research firm noted that 2012 was the year of smartphones especially of Samsung and Apple's. The two giants accounted for almost half of the total smartphone market. According to the research firm Samsung owed its success to wide range of low-cost to high-end smartphones it had to offer.
IHS iSuppli also expects that the percentage of smartphones in the total number of mobilephones worldwide will shoot up to 56 percent in 2013.