Samsung did unpack in style at Berlin! The 'Samsung Unpacked 2013' event saw the unveiling of the eagerly awaited gadgets in Samsung Galaxy Note 3 and Galaxy Gear Smartwatch, and the technical specifications of these devices have indeed exceeded people's expectations. The Note is now in a thinner and lighter avatar as compared to its predecessors, while the display stands proudly taller at 5.7 inches.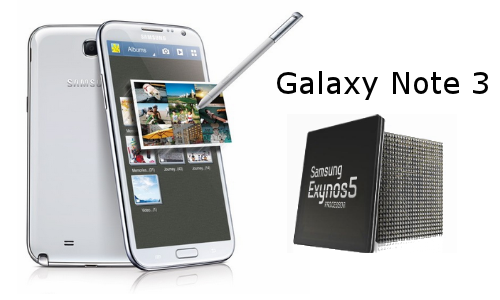 The plastic black body has given away to a soft textured black cover with a serrated pattern on the side that gives it an almost diary-like feel. The S-Pen functionality has been muscled up more- a new Air Command feature has being its steroid. The Air Command opens a pallete of 5 tools that lets you make a better use of the S-Pen. Below the hood, a 2.3GHz quad core Qualcomm Snapdragon 800 SoC or an eight-core Exynos 5 Octa chipset with 3GB RAM have been assembled to power up the device. Running Android 4.3 (JellyBean), the phone has a 3200 mAh and is available in 32/64GB variants. The 13MP rear camera has smart stabilisation.
The Introduction of the Samsung Galaxy Note III-
Samsun also unveiled its smartwatch at the event- the Galaxy Gear. Features are impressive, but one can't really comment on how awesome it is functionally until one has had a hands-on experience on the device. The watch has got a 1.63 inch Super AMOLED panel with 320×320 pixel resolution, a 1.9 megapixel camera which can shoot at 720p (Whoa, wow!), and also has a microphone and speaker enabling call-facility. An 800MHz processor with 512MB RAM powers the device, and it has an internal storage capacity of 4GB.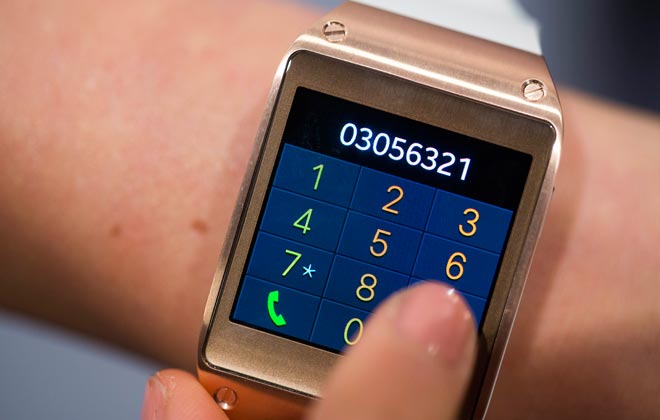 When connected to a smartphone, it displays notifications for incoming calls, received SMSes, incoming emails etc. It also has a cool message preview feature. As of now, the smartwatch is only compatible with the Note 3 and Note 10.1 that were announced in the event.