The Windows Phone 8 has garnered a lot of positive reviews from critics and consumers alike. HTC was one of the first manufacturers of this operating system.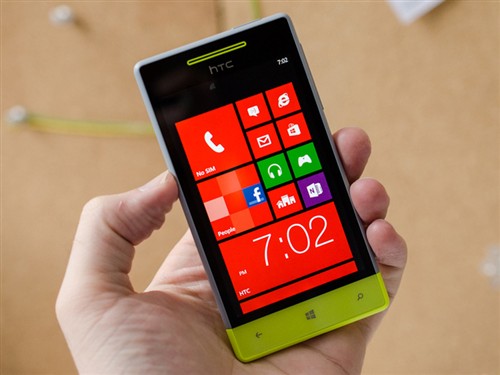 Features:
The HTC 8S A260 is a mid-priced phone that is packed with features well worth its cost. It features a 4 inch WVGA scratch resistant screen, a dual core 1GHz Snapdragon processor and Beats Audio Processing. It has 4GB of internal memory and in a significant upgrade to Windows Phone 7 Operating System; this can be expanded using a Micro SD card. A physical button lets you shoot fine photos on the 5 Megapixel lens.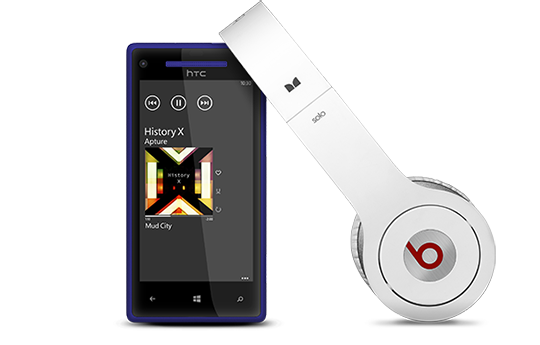 Design:
The HTC 8S A260's design is very similar to the HTC 8X one. The curved chassis makes for a better grip and the assortment of colors allows the consumers to personalize the phone to their tastes. This and the trademark tiles of the Windows Phone 8 make it a great looking device. The customizable covers available in various colours enable users to add a personal touch to these phones. This makes these phones very attractive for the young demographic.
Battery Life:
The 1700 mAh battery lasts long enough when compared to other phones in this segment.  The optimized battery and the 1 GHz processor ensure that you don't have to run to the nearest power port every few hours. The one caveat we have is that the battery is not a removable one and any problems here means a trip to the nearest HTC service centre.
Operating System:
The Windows Phone Operating System continues to grow in popularity. Windows Phone 8 has some marked improvements over Windows Phone 7.5. These changes make for a more user friendly experience while incorporating some features that were notably missing on Windows Phone 7.5. The 1 GHz dual core processor makes multitasking and running heavy applications easy. While the HTC 8S is not really a gaming phone, there are quite a few to choose from. However, frame drops are not uncommon when playing 3D games.
The built-in Beats Audio provides studio quality sounds on this phone. Another nice touch.
Camera:
The 5 megapixel camera is nothing to be scoffed at. It has a 35mm lens and an aperture of 2.8. The LED flash makes taking pictures or videos in dark or low light areas easy. It records videos at 720p HD. The physical camera button ensures you are always a press of a button away from capturing that priceless moment. The only negative we could think of was that there is no front facing camera. Unfortunately, that means no Skype or Video Calling from this phone.
Conclusion:
The HTC 8S 260 is a mid-priced phone and a packed with some great features. Though it lacks a facing front-facing camera, removable battery and NFC, it's a great handset to buy.
This review has been written by experts at Reliance Digital.