Samsung ChatON, the company's instant messaging service now has a global subscriber count of 100 million users, and plans are currently underway to add 13 Indian regional languages to the app in India by end-2013. Samsung in a statement claims that the service, launched October 2011, has shown a 100 percent growth in user base from May 2013, and that the application is growing steadily in India, China and the United States, Europe and the Middle East. It's features like the Ramadan Anicon that has boosted ChatON's popularity in the Middle East, believes the company. The app is not limited to Samsung Galaxy smartphones alone, but could be availed even on Android, iOS, Blackberry and Windows Phone platforms.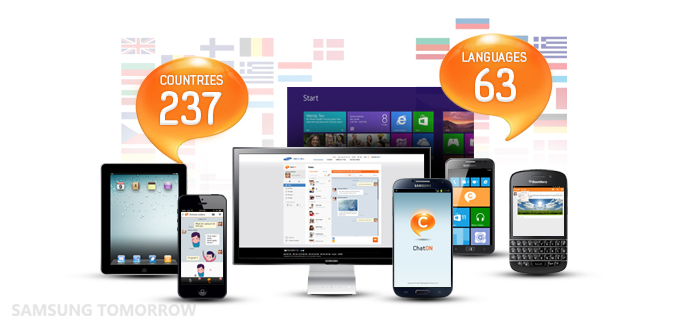 In India, ChatON has witnessed exponential growth, claims the company, as the service supports 10 regional languages already, and by the year end it will be going further strong with 13 more Indian languages. On a global scale, the company supports 63 languages in major countries. The IM service has seen several strong contenders in Whatsapp (still ruling the messaging roost with 300 million active subscribers) and Blackberry BBM.
On the user-interface front, ChatON has garnered many a positive feedback for its ability to easily drag and drop the media-files in the chat window, thanks to the multi-window feature. Users can even send S-Pen hand-written messages via this app.