PepVax, Inc. launched an Indiegogo campaign to raise $50,000 to test therapeutic vaccines for cancer for clinical trials next year. Indiegogo allows innovators to raise funds for projects ranging from art to technology. So far 10,000 hours have been dedicated by the PepVax team to research in silico design and bioinformatics for cancer therapeutics. The campaign seeks funds to take these experiments forward and make cutting edge cancer treatment a possibility for everyone.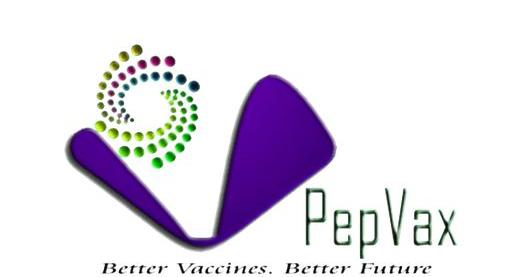 Therapeutic vaccines provide a new approach to target specific peptides present in cancer tumors and train the patient's immune system to fight the cancer tumor. PepVax has a method that allows for the rapid development of key cancer vaccine candidates for the MAGE cancer family that could be licensed to the biotechnology and pharmaceutical industry. PepVax gives the companies that have licensed their products the opportunity to develop in vitro proven therapeutic treatments.
Through this initiative PepVax has introduced a new method of fundraising for life science companies. PepVax is the first biotech company on Indiegogo to offer matching donations to cancer treatment foundations once we are profitable. More information can be found here: http://www.indiegogo.com/projects/pepvax-indiegogo-campaign.
Mahesh Narayanan, a former consultant with extensive experience in start-up biotechnology companies and small business strategies, will lead the early stage vaccine development business at PepVax. Narayanan was named President and CEO in June 2013 and has identified other key executives, including Dr. Anton Dormer, co-founder of Dormer-Owusu BioInstitute and associate professor at Washington Adventist University, as the Chief Scientific Officer; Dr. Natarajan Ganesan, founder of Sequilab and former consultant in Biotech, Bioinformatics and Life Science research, as VP of Business Development; and Dr. Dan Achinko, research scientist at University of Yaounde, Cameroon, as VP of Bioinformatics.
________________________________________________________
About PepVax, Inc.
:
PepVax, Inc
. is a virtual biotechnology company founded in April 2013, specializing in the development of in silico designed and patented peptide vaccines for treatment of cancer. It is located in the North Bethesda Business Center, Bethesda, MD. PepVax is the only company of its kind in the United States; a business especially designed to create the world's largest database of patented peptide vaccine candidates that can be used for further development or for research purposes. In addition, the company will be able to do contract research in oncology for business and academic entities. If you would like more information about the announcement or the company or to schedule an interview with Mahesh Narayanan, please call: Tel. (866) 734-9998
Cell Phone: (856) 343-2804
Email: 
mahesh.narayanan@pepvax.co
m