What is life?? Is it some kinda beer-guzzling, groovy party or is it some seriously disciplined self-discovering path. All are confused. So are the protagonists of this film Amit Sharma ( Abhay Deol) and Samara Patel (Preeti Desai). This question makes them go zip-zap zoom leading to drab and boring sequences for the poor audience which in turn make them wonder if their life is divided one by two out of which one part is totally borrrinnnggg. Call my statement confusing or drab but it's just an after-effect of watching this film!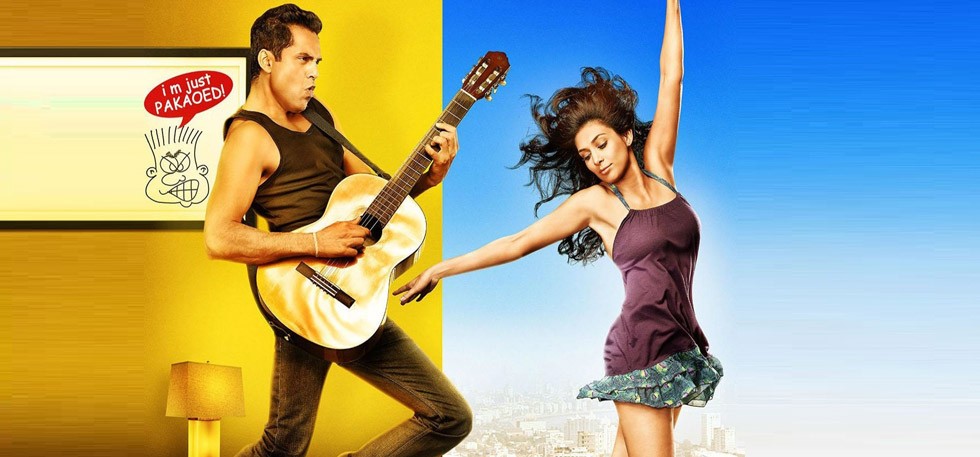 Director Devika Bhagat tries to portray a beautiful concept of "living life" to fullest but in vain for the concept loses track halfway giving us a feeling of confusion and dullness. The story revolves around two different individuals Amit Sharma, a software engineer and an aspiring song-writer who desperately wants to get out of his " Computer Shell" and shed his image of a stinking "bore". With all the problems weighing him down including his health,attitude and nagging mommy, he decides to take life easy and BOOM!, he streams guitar and goes all rocking and rolling. Samara Patel, daughter of a little wacky yet loving mother (Lillette Dubey) has a PhD on life's problems. She's trying to forget a failed relationship and working hard to become a dancer. As Amit's and Samara's lives run parallel, the story (or the lack of it) passes by in a jiffy.
Three things can be said-
There is no story
There is no romance nor comedy
What is it exactly anyways?
The story is a half baked cake. Shankar Ehsaan Loy's music is good though (one of the plus point!). Abhay Deol, who even handled the film's production, disappoint. We still love him for Zindagi Na Milegi Dobara and Oye Lucky Lucky Oye,  and a lot more is expected from such a talented actor. His real-life lady-love Preeti Desai acted pretty decent and Rati Agnihotri, Darshan Jariwala and Jayant Kripalani were good. I would like quote a line I read somewhere- "If you are film connoisseur, this film is a Creme La De Junk."
Overall Rating: 1.5/5