First of all, a confession: I have not seen a single Steve McQueen film. If you think that can make my judgement any less trustworthy, please don't read what follows. 12 Years A Slave, a film about slavery in the middle 1800s, has been winning acclaim and accolades around the globe, and is touted as the front-runner for the Best Picture Oscar this year after its win at the Golden Globes last fortnight. And I can say, without any embarrassment or reconsideration, that it is so boring that you'd rather watch Adhyayan Suman trying to act.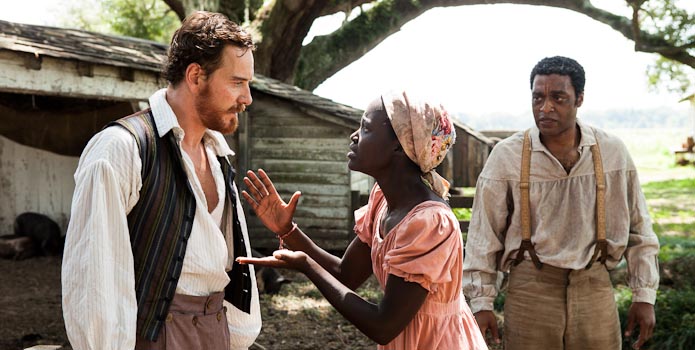 The film, based on real life accounts of Solomon Northup (Chiwetel Eliofor), tells of a free and respected black man who was criminally abducted and sold to slave traders. As he encounters a range of masters (Benedict Cumberbatch, Michael Fassbender and Bryan Batt) and friends in his 12 years of slavery, he pines for his family and bleeds for his survival. Ultimately, he is freed with the help of a compassionate carpenter and is reunited with his family.
There is a brilliant film by Roman Polanski called The Pianist, a real life account of Wladyslaw Szpilman, a Jew pianist who survived the holocaust merely on the basis of always being in the right place at the right time. The entire film is an understatement (including the title) to the horror that was the holocaust and it completely shakes you up with its stoic approach. No heroics, no over-the-top BG score and Adrien Brody doesn't speak more than 200 words in the entire film, despite his presence in almost every single frame of the movie. You really cry when Szpilman starts playing air piano just to take some of his mind off the hunger pangs. (If you haven't watched it, you really should. Highly recommended. It's slow, but moving as f**k!)
This film on the other hand tries to shock you with its graphic depiction of life of a slave. Hell we already know that. So after the 40th time that a black person is shown either being whipped, kicked or hanged, and that act is assumed to be powerful enough to hold your attention that is dwindling by the minute, you are forced to compare it to a Madhur Bhandarkar movie, which sells on the entire premise that everything that it shows is an expose and the crowd is in fact made of thousands of Rahul Gandhis. Plus the 20 minutes worth of material is put on loop and you wouldn't really miss much even if you walked into the theater an hour late.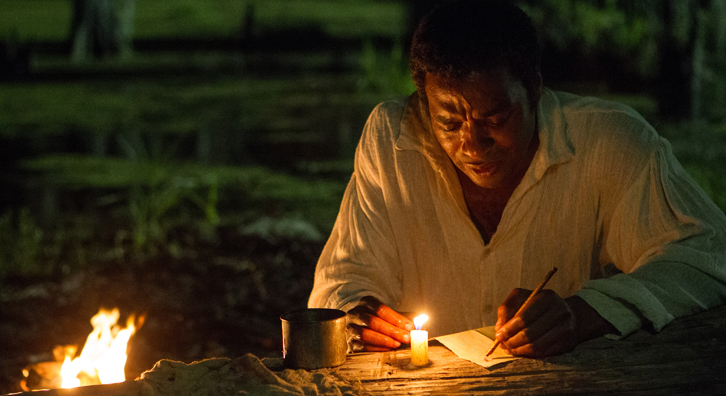 On the acting front, Michael Fassbender and Paul Dano really impress once again with their tyrannical roles. Paul Giamatti is devilish in a brilliant cameo of the slave trader. Chiwetel Ejiofor is respectable, but it is an atrocity if he was preferred over Joaquin Phoenix for the Best Actor nod at the Oscars. The time is long gone when actors would risk their lives for a credible performance. If physical pain was the benchmark for judging a performance, the entire team of Apocalypse Now deserved lifetime achievement prizes. Chiwetel never succeeds in rising above the script and only plays along, coming across as someone who your brain wants to succeed, but your heart doesn't really give a damn about. Same is the case for Lupita Nyong'o, who plays Patsey, a black slave Michael Fassbender's Edwin Epps lusts for. She hams terribly, and I had to use all my will power to not laugh at such a solemn story. Kind of what Arnab must have felt during the famous interview. The casting of Benedict Cumberbatch and Quevenzhane Wallis in such clichéd/useless roles reaches another level of blasphemy altogether.
The movie is not all bad though. There is one particularly haunting scene in the movie where Solomon left hanging to dear life manages to survive an entire evening on tiptoes, as his coloured companions move on with their work. Masterfully shot and left playing for more than 2 minutes, it does make you feel grateful for your freedom.
I will say if you are a cinephile, you can probably watch it just to make note of the kind of crap Americans sometimes like in their theaters (look who's talking! (would have made a pot calling the kettle black reference, but it would be deemed racist here, so abstaining from it and settling for a "look who's talking!")). But if not, I strongly recommend you don't waste your time and money. Rather rent The Pianist and watch it once again.
Overall Rating 1.5/5