Notion Ink does a phoenix. The Bengaluru based Indian tablet startup, that was supposedly left for dead after announcing Adam's successor in 2012 and not having stirred any developments since, rises again in the market with its new offering in Adam II. This will be the first ever Android 4.2 (Jelly Bean) running tablet to feature dual display system, which lets users use Adam II just like any other tablet while simultaneously letting them access latest updates and notifications on the secondary STN display (black and white LCD display) without powering the tablet completely.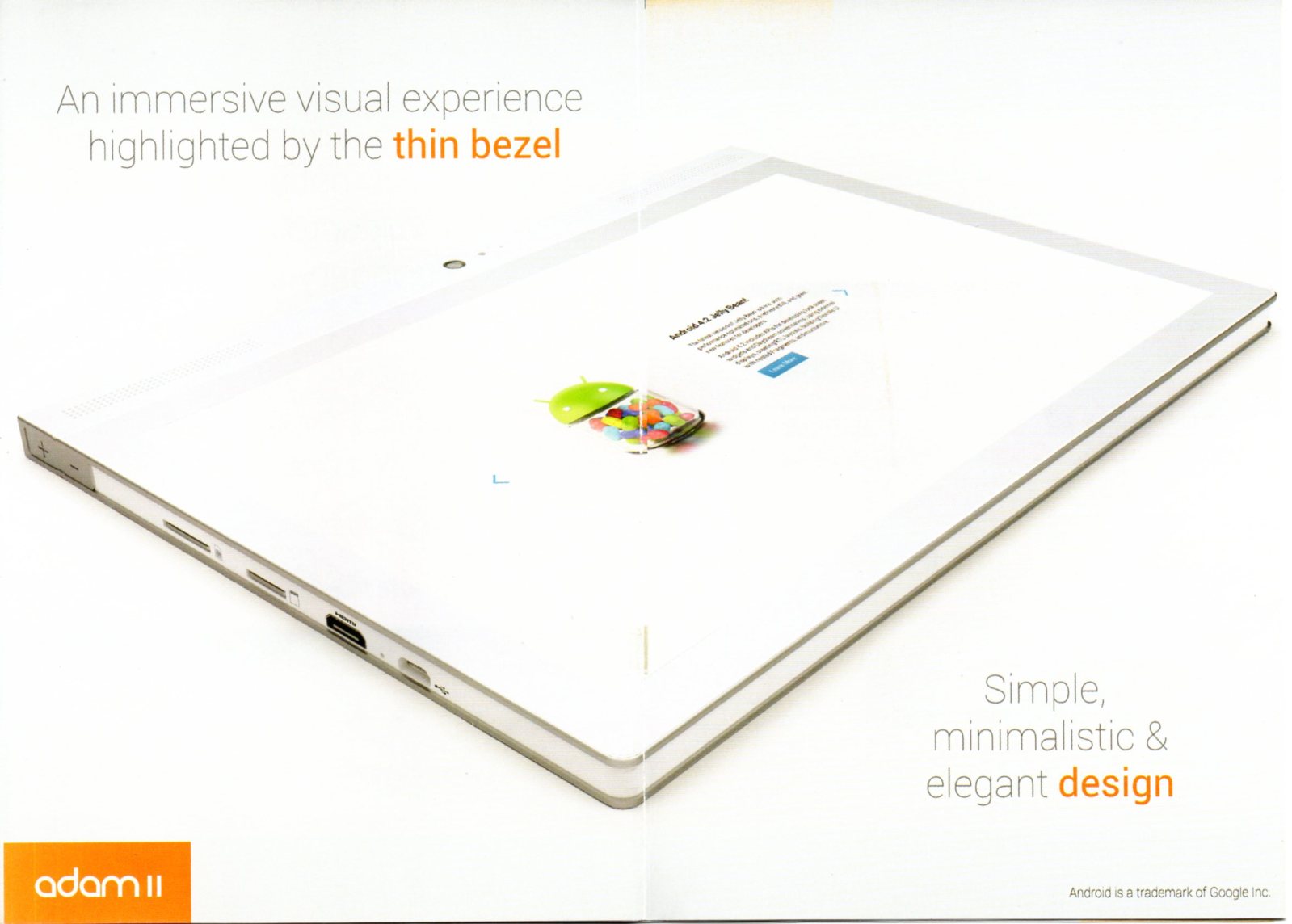 The tablet enjoys a 10.1″ 1280 x 800 pixel resolution IPS display with 16:10 aspect ratio, and equips a 1.5 GHz ARM Cortex-A9 dual-core CPU, 1GB RAM and 16 GB of internal storage. The 6000mAh Li-Po rechargeable battery offers 10 hours of battery life. Front and rear cameras, both are 2 megapixels HD strong. For connectivity, the tablet supports 802.11 b/g/n Wi-Fi, Bluetooth, Micro USB 2.0, 3.5mm universal headphone jack and 1.4b HDMI.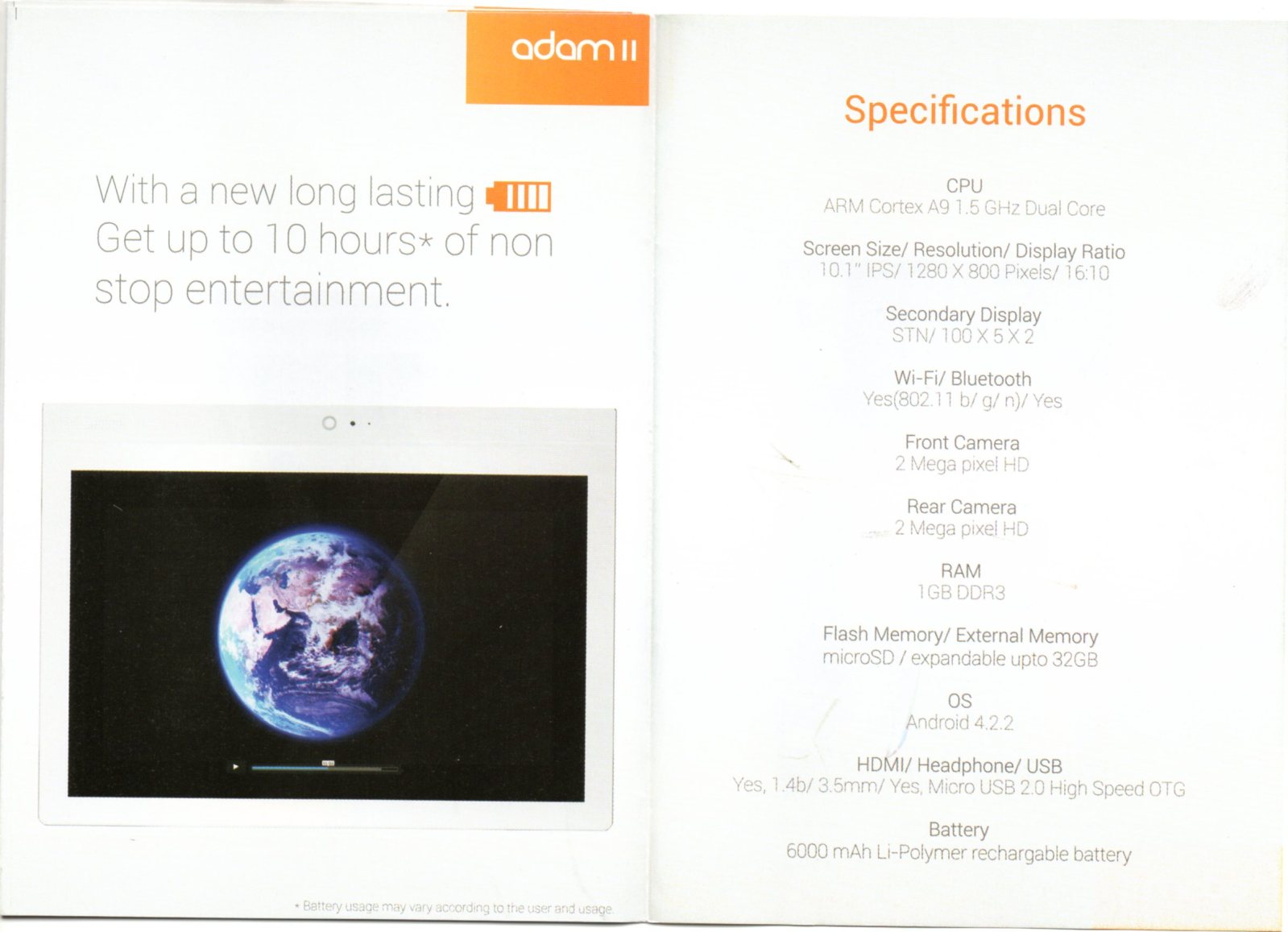 The price of the tablet is supposed to be somewhere in the range of 20k+, but official announcement is yet to come and it's expected to come sometime in next month.