Nokia's first stint with 'Your Wish is My App' contest was to connect with Nokia Lumia users and better analyze the kind of apps their users want to use. Connect they did, and the response was so HUGE that the Finnish phone-making company was quite overwhelmed. Where they had expected a maximum of 5000 entries, towards the end of the contest they had to recruit Ernst Young to wade through 38,000 ideas. An year has gone by, and 12000 of these ideas have become promising Windows applications, while 300 more are in the developmental stage.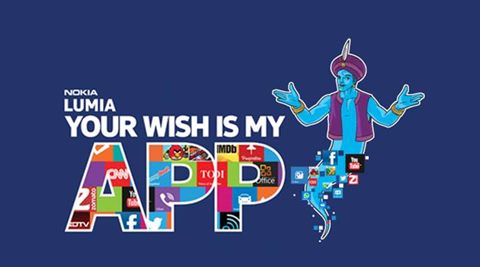 Having tasted the grand success in Season One of what is possibly the sole reality show on mobile applications, the company's gearing up for a rather bigger contest this time, having made the contest international. Entries shall be accepted from all over the globe, and the company shall then fly shortlisted candidates to India. While the person with the best app idea shall go home richer by Rs 10 lakh, the two runners up shall pride themselves with Rs 5 lakh and Rs 2 lakh respectively.
P Balaji, Managing Director, Nokia India, stated- "In the first season of the campaign, which is a reality television show, we have got some 38,000 app ideas. It is seven times more than our expectation. We have shown top 2,000 ideas to our developers and now 1,200 ideas are converted into apps, which are now live. Around 300 more will be live by February." He further added, "Our youth are very aspirational and seeking to consume, converse and create. Now, about 1.6 billion apps are downloaded a year and that number is expected to grow up to 9 billion in 2016 and it is changing our behaviors."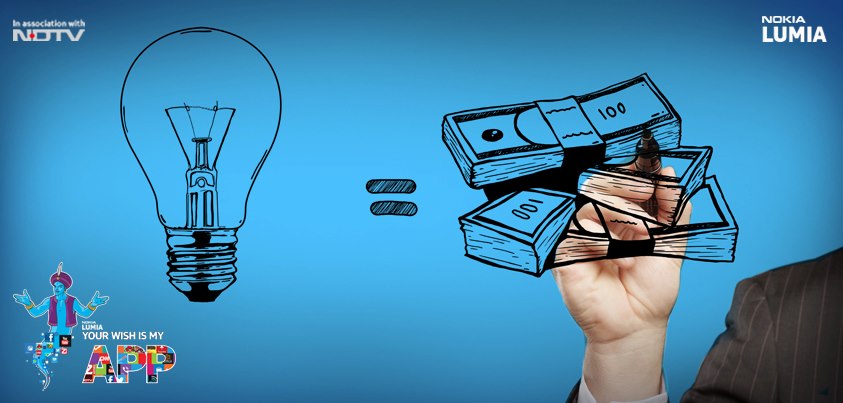 This year the organizers expect to rake in over 50,000 promising ideas. The company has again partnered with NDTV for this show, and featured among the jury are names like Vikas Khanna (a New York based Chef), Kalki Koechlin (actress), techpreneurs Vishal Gondal and Sanjeev Bickchandani and NDTV's Rajiv Makhni.
The contest is now open for entries, and interested people may submit their idea on Nokia's twitter handle or FB page, or simply send a text message to 55555. Applications shall be entertained throughout February, and shall be screened in March. Nokia shall even seek innovative ideas during Social Media Week 2014, that's scheduled from 17th Feb to 21st Feb in Bangalore, Barcelona, Copenhagen, Hamburg, Lagos, Milan, New York and Tokyo.