The Korean mobile-giant has gone a bit too far with Nokia Asha 210, dedicating cutesy buttons in its prominent QWERTY keyboard to WhatsApp, Camera and Wi-Fi. With a definite aim to target the youth, this one-touch access to major regular features seem a definite win. Following Nokia-WhatsApp collaboration, WhatsApp is even offering free service to Nokia users for their entire lifespan.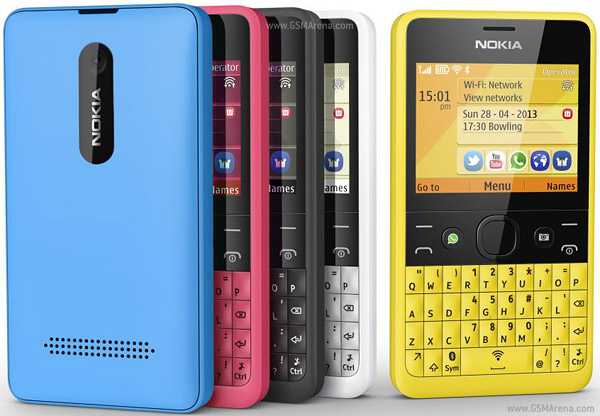 The smartphone, which comes in both single and dual-SIM variants with Nokia's EasySwap technology allows you the leisure to change SIM cards without switching off the phone. There's a 2-megapixel camera, which seriously defines 'smart' for the button of which stays active even when the keypad is locked and also because it captures eye-catching centered self-portraits sans a front camera. Don't worry, prior to taking a shot, an inbuilt voice-guide shall be there to assist you. The phone shall pack-in many apps to edit and share these beautifully clicked photographs. The handset even scores in the connectivity section, what with Wi-Fi being turned ON or OFF with its dedicated button. There's even a 'SlamSharing' option that transfers your data directly via bluetooth without pairing the two devices. Data consumption-friendly FM Radio and Nokia Express Browser make their way into this phone. Pre-installed apps for Facebook, Twitter, Gmail, Youtube and Nokia Nearby (an app that directs you to your nearest restaurant or ATM machine) are equipped in this smart-device.
The phone comes shimmering in vibrant yellow, cyan, magenta, black and white. The phone is expected to be priced around Rs. 4000/- and shall begin shipping in Q2-2013.