In the year 2014 India was announced a polio free country. Even afterwards it is appreciable that India floated Inactivated Polio Vaccine (IPV) injection on Monday as an obligation towards global polio eradication programme. The vaccine has to be administered to children below one year beside 3rd dose of Oral Polio Vaccine (OPV) at regular immunization schedule without any extra charges. At this historical achievement IPV and OPV will be experimented in six states that is Assam, Gujrat, Punjab, Bihar, Madhya Pradesh and Uttar pradesh as reported by health minister J.P Nadda.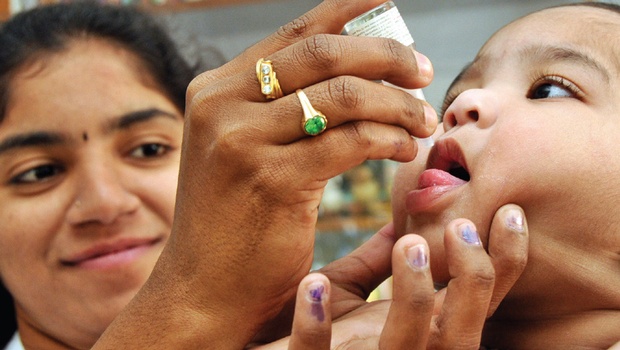 Inactivated polio vaccine and Oral polio vaccine administered together will increase resistance among children and dual defence against polio. UNICEF Representative to India Louis Georges Arsenault very much appreciated the introduction of IPV and mentioned it as a historical step accomplished which will be put on an act to 126 countries practicing Oral Polio Vaccine only.
The study was conducted as per the directions given by World Health Assembly in May 2015.