This is a personal list, and many would claim that far better titles than the ones I've listed should have been included. They're probably right, and should list out their best books in the comments below. It'll help me and many other readers in discovering gems that they might miss otherwise.
My 2015 resolution was to tone down the number of movies I consumed and balance the equation with more books. Of the set quota of 120 books for the year, I somehow managed to read 51 (including a few graphic novels and manga). Real efforts were made this year to read of authors from diverse regions, just to ensure that I had someplace new to read and learn about. I had also attempted making a spreadsheet listing out all the books I read and at least one good point that I liked about them, but that never happened. Forwarding it to resolution 2016.
So here's the list of books that I immensely enjoyed reading over the last year. The books listed follow no particular order.
Trigger Mortis – A James Bond Novel
Anthony Horowitz had cooked up a great Sherlock novel earlier, and that was one reason why I looked forward to his characterization of Ian Fleming's hero. Trigger Mortis stands testimony to the fact that no matter what Anthony's subject may be, he'll maintain fidelity to the author's style and prose and yet deliver a beauty. This book set in the late '50s has James Bond continuing from where he left us in Goldfinger, and a total joyride to read.
A Strangeness In My Mind
I personally loved this book for the beauty with which Pamuk managed to reveal Istanbul to the reader. Catch the protagonist Mevlut, a boza seller, who becomes your guide in the book helping you explore Istanbul in ways only a local can. This is Pamuk's first book since he received the Nobel Prize, and in my opinion also his best work yet.
The Lovers and The Leavers
So many characters and their complexities made me a leaver of this book initially, and it's only later when I gave it some time and went back to it was I converted into a lover. I'm not a romance digger, but every now and then there are stories which make me a little fluttery and jittery in the heart, and this was one of those rare books. Packs more than just romance though.
Dream With Your Eyes Open-
Ronnie Screwvala, aka the Jack Warner Of India, talks about how he undertook many initiatives and explored entrepreneurial opportunities in this bare-all book. With special underline on 'Dream Big', this is a book that may keep your enterprising spirit going.
Sleeping On Jupiter
Anuradha Roy's book was longlisted for the Man Booker Prize 2015, but did not make it to the shortlist. While the plot is extremely simple as such, what makes this read special is the manner in which the story is told.

or Amazon –
The Girl On The Train
This is the book I signed off 2015 with. I couldn't help but relate this book with Anurag Kashyap's Ugly – not for the story as such, but for the characters, because everyone in the book is equally messed up. Many have compared this book with Gone Girl, and that's a good enough reason why you should be reading it. A very fast paced thriller.
Ashoka The Great
I love history when told in a story-like format, and maybe that's what has converted me into a huge fan of Wytze Keuning's work. This book is illustrious, very much like its protagonist.
Pandeymonium
 Advertising godman Piyush Pandey gets really candid about things he loves the most in his autobiography (family, cricket and Ogilvy get maximum footage), while offering insight on some of the best ad campaigns he ran at Ogilvy.
Journey Under The Midnight Sun
Keigo Higashino doing his regular stuff here. If you've read his earlier novels The Devotion Of Suspect X and Malice, you've already set a very high standard for thrillers, and the author delivers accordingly yet again.
The Girl In the Spider's Web-
David Lagercrantz takes forward Stieg Larsson's legacy and does a very good job of it. One can rest assured that this is definitely not the last we read of Lisbeth Salander and Mikael Blomkvist.
The Seeker
Karan Bajaj's latest book got compared with Hermann Hesse's Siddhartha, and in a way I can relate to this association. Max wishes to find the one true meaning of his existence to attain enlightenment. So he heads off to India like many others in similar pursuit. But is he just another westerner hippie in India or he is a true seeker? A spiritual roller-coaster of a book.
I'm not usually a Man Booker-whore, but these are some of the best book recommendations I'd received-
A Spool Of Blue Thread-
You never just read a book by Anne Tyler. You live in it. Anne takes on her standard Baltimore settings and focuses on one family and its characters. The best part is, even with a high emotional setting, Anne manages to steer away from melodrama and sentimentality. You'll feel for the characters as you feel for your own kin.
The Fishermen-
One family. One prophecy. Author Chigozie Obioma has rendered folk-like storytelling techniques and mythic overtones to bring out the best elements in the book. A very strong debut, and a very rewarding read. (I could even relate to the parents' obsessiveness with their children's education).

or Amazon –
The Year of the Runaways-
This book touches upon illegal immigration through the lives of four characters, who were delusional enough to believe that life in the west would be greener pastures compared to what it is in India. Honestly it's a very depressing read, but at the same time it's compassionate and gripping.
A Brief History Of Seven Killings
This book taught me how to curse in Jamaican. So the next time I go all 'Bombocloth' on you, you know you have Marlon James to blame. An extremely colorful, brutal account of the Jamaican drug gangs. Definitely not for the faint-hearted. (If you liked TV series Narcos, you might enjoy this book).

or Amazon –
Graphic Novels/Illustrated Editions/Comics
Now here are quite a few graphic novels that may fancy you. Starting off with a few Indian ones-
Amar Bari Tomar Bari Naxalbari-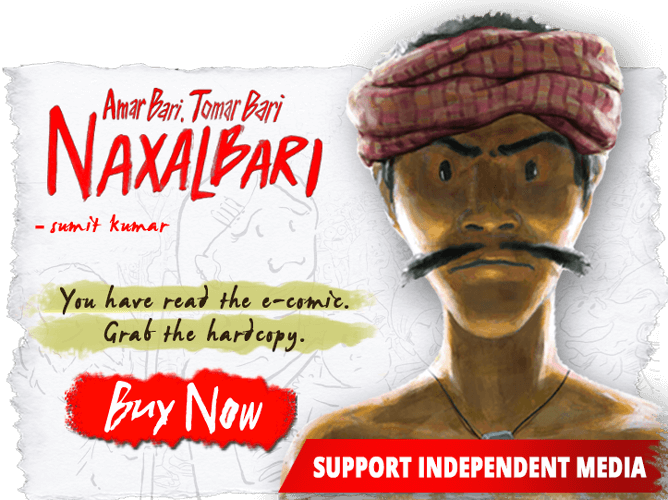 Sumit Kumar in his satirical comic book shows the Naxalbari uprising and Maoist dispute in Central India. Had read this way back when it was published as a webcomic, need to get a physical copy soon. Buy this book from Instamojo here.
Antariksh Tales-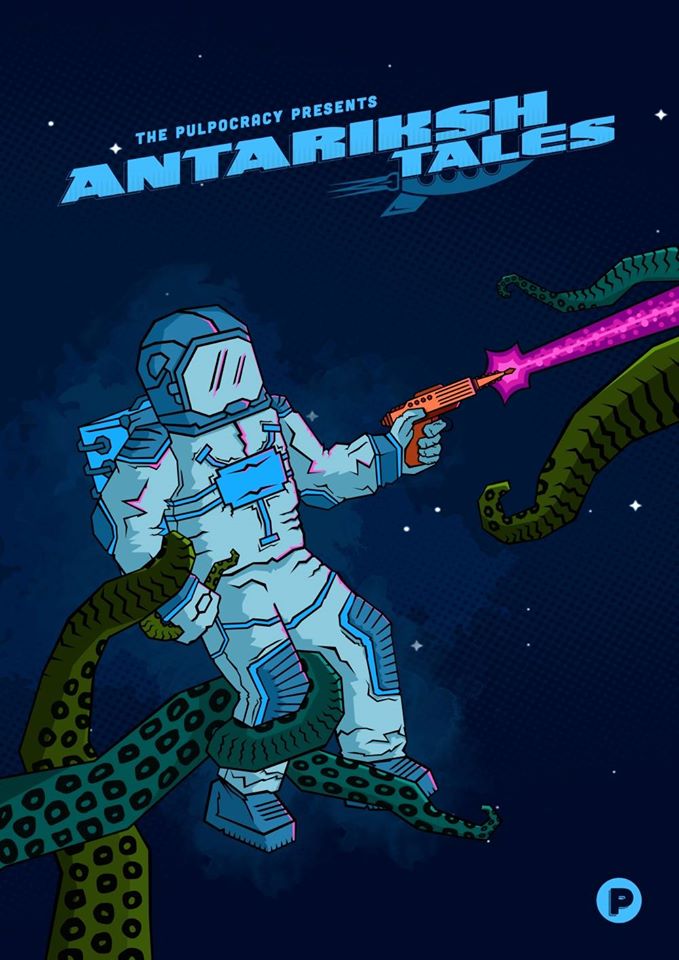 A great find at Mumbai Comic Con this year. Pulpocracy's latest comic book is an anthology of adventures in outer-space. And boy did it blow my mind! This is one of those books that simply carries the reader along on the storyteller's quirky view of the world. So very witty. Buy it here.
The Mighty Yeti #1-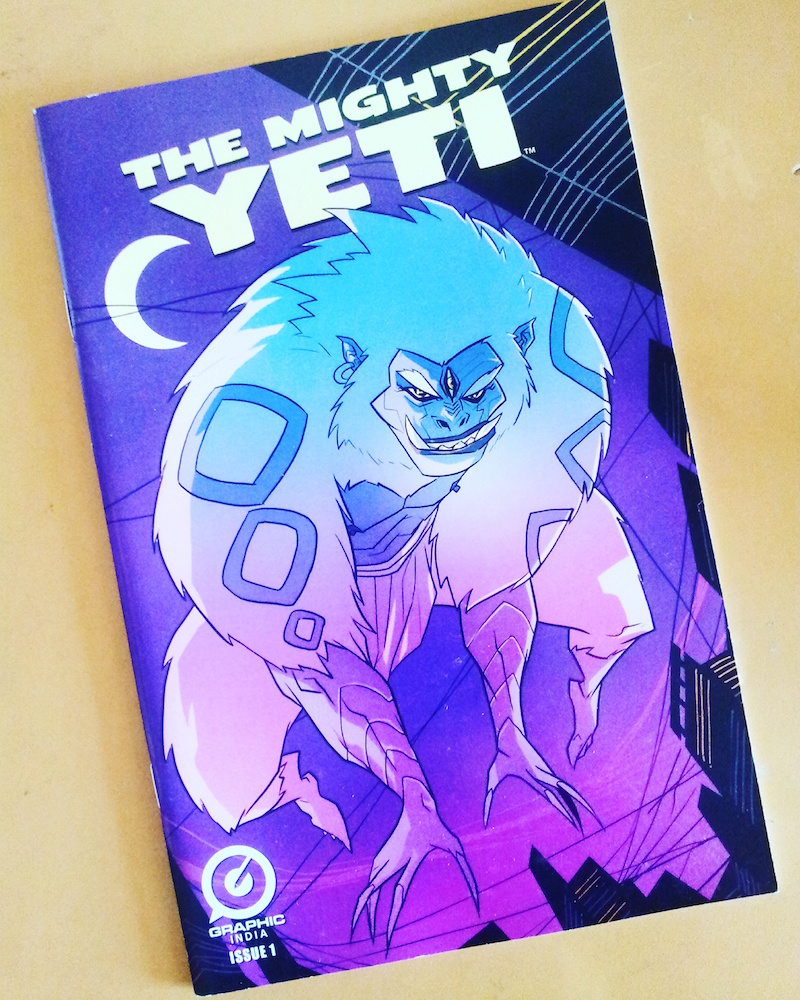 One of the many Mumbai Comic Con freebies, Graphic India's The Mighty Yeti is a series to look forward to. I'm expecting it to be some kind of mythical Hulk-like superhero stuff. Issue #1 has superb concept but offers little in terms of story (Arjun Gaind), but the art by Saumin Patel is just divine. I'm not sure if it's available with retailers yet, but it should be out there soon.
Asterix And The Missing Scroll-
Julius Caesar has compiled the details of his campaigns, which his publisher believes shall be a huge hit. However, there's a glitch. There's one particular chapter that reads of Caesar's defeat against the Gauls, and the publisher advises against printing it. Can the Gauls reveal the truth to the world?

or Amazon –
Zen Pencils Vol. 2 – Dream The Impossible Dream
I love Gavin's interpretation of all those famous quotes, and having gone through one of his recent works 'My spirit is a roaring sea', I knew I had to have a physical copy of constant motivation right on my shelf (and on the wall- free poster!).  

or Amazon –
Harry Potter And The Philosopher's Stone – Illustrated Edition
After having purchased almost all existing editions and spin-offs of JK Rowling's witchery, I withheld from buying any more Harry Potter books until Jim Kay came out with a fantastical illustrated edition (and a tote-bag too on pre-order). Excellent renditions of Rowling's creations! Also looking forward to the theater format (Harry Potter and The Cursed Child) scheduled to release in 2016.
Some potentially good books that I missed out reading last year includes Amitav Ghosh's Flood Of Fire, Gregory Robert's The Mountain Shadow, Stephen King's Bazaar Of Bad Dreams, Kazuo Ishiguro's The Buried Giant, Aziz Ansari's Modern Romance, and probably a lot others I'm unable to recollect at the moment.
So which of the above books made your list and which didn't?