Every day we hear about peace keeping efforts by the United Nations, but do we actually believe that we are moving towards a peaceful future?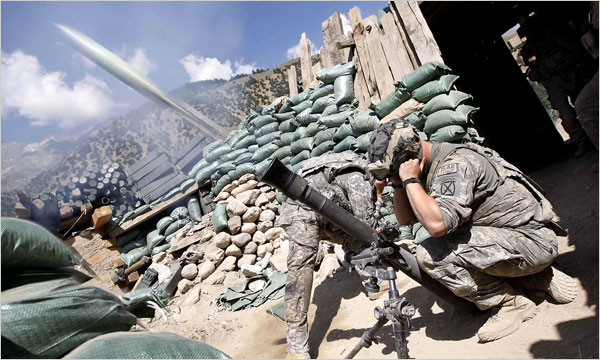 Let's look at what the statistics have to say.
If at all we were moving towards peace then logically our military expenditure must decrease. The World military expenditure for 2012 amounts to $1.75 trillion. This is a decline of 0.5% compared to 2011. The most happening thing is that, this decline has happened for the first time since 2008, thanks to NATO. The reason for decline may be different but these are signs of change. The global economic crises 2008 have changed trend in military spending throughout the world. On one hand NATO countries like US, Australia, Canada and Japan have cut military expenditure, while on other hand are countries like China and Russia who have risen military spending.
The USA, which is still leading the chart with $682 billion military budget, had actually made a cut of 6% as compared to 2011. This is being attributed to the economic crises, the withdrawal from Afghanistan and its Budget Control Act 0f 2011. However, it remains a 39% contributor to global military expenses. The Chinese, who are technically the second largest military spenders after US have raised their military expenses to $166 billion in 2012, this accounts for a $11.5 billion hike from 2011. This was expected due to its constrained relations with Japan, India and its ambitions of showing eyes to the US.
Meanwhile, the Russians are the third with $90.7 billion in 2012, an increase of $ 12.3 billion from 2011. This sharp rise has been linked to its ambitious rearmament program leading to its share of modern weaponry, 30% by 2015 and 70% by 2020 of the global modern weaponry expenditure. Military expenses in 2012 account for 4.8% of Russian GDP. All of this just to counter US superiority and Chinese growing influence. The expenses on military in North Africa and Middle East have followed the Asian trend with 7.8% and 8.4% hikes in 2012 respectively.
If at all we want to reduce global expenditure on military, it is important that countries like Russia, China and the USA improve their relations with each other and focus on mutual benefit. In this way they will avoid competing for maintaining an upper hand in World affairs.
In this world where actual war is mostly a dream due to nuclear threat, to face the cold war, it is not the country with better military which will win, but the country which has better relations which other nations will have more say. No country wants to spend money on military; it is the lack of trust which creates fear and jealousy. The journey of peace is too long- running alone will bore you out, better run together and enjoy, eh?