Loosely based on Hans Christian Andersen's fairy tale The Snow Queen, Frozen directed Chris Buck and Jeniffer Lee is a tribute to Bygone eras enchanting musicals. Pitched as the biggest Disney event since the Lion King, Frozen has been developed under supervision of Animation Legend John Lasseter (Toy Stroy1/2 ,C ars1/2, A Bugs Life) whose touch is clearly visible in the short Mickey Mouse movie which runs before the movie.
Frozen is a story of two Sisters Anna and Elsa (Princesses) born in the kingdom of Arendelle one of whom is born with special powers of controlling snow though magic. As she grows her powers become uncontrollable and everything she touches turns into ice. Out of fear of hurting her little sister Elsa decides to lock herself up in a room to minimize her interaction with her sister Anna and the rest of the world. Anna misses her sister and thinks about the time when they were close and wonders why her sisters keeps the door between them. As time passes by, Elsa comes of age to become the Queen of Arendelle but on her coronation she accidentally loses control of her powers and brings forth an eternal winter on the kingdom. Disappointed by her action she runs away from Anna and the Kingdom to protect everyone from her uncontrollable magic. The people of Arendelle brand her as a sorcerer and monster and then Anna decides to journey up to the North Mountain and bring back her sister to clear her name of the public accusations. Anna embarks on the journey alone leaving the Kingdom in the hands of Hans, whom she considers her true love.
But Does Elsa want to come back to Arendelle? How will she bring back summer? Is Hans really Anna's true love?
To find the answers you need to embark on the journey with Anna at you nearest theaters.
The movie has some characters you can take home with you ,most notably, Olaf the Snowman. He is one lovable character which will keep you mesmerized by his innocence and charming humor. The songs are melodious, the story is heart-warming and the journey is mesmeric.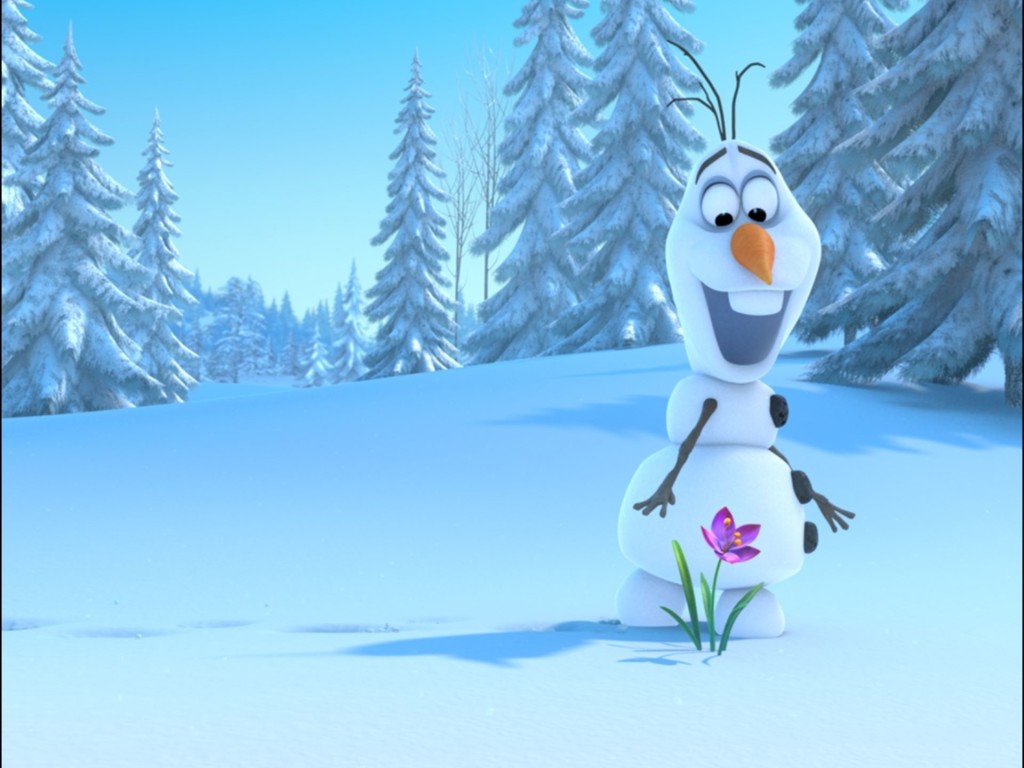 Frozen is one of those movies which plucks you out of you mundane life and takes you on   an amazing journey in a world which is filled with endearing characters, subtle humor, stunning visuals and a core made of pure love and once the journey is over you are left with an undying smile which sticks with you for the rest of the day.
In the season of winter this one will melt your heart and I quote "Some things are worth melting for".
Overall Rating: 4/5