Cast: Nana Patekar, Atul Kulkarni, Sanjeev Jaiswal Directed By: Ram Gopal Verma [highlight]Overall Rating: 3/5[/highlight][divider]
26/11/2008 is one day people would like to "Shift+Delete" from their minds, and making a movie on such a sensitive issue required ample amount of responsibility. And ample amount of fear. Ram Gopal Verma makes sure that the reality, responsibility and fear are optimally touched upon as he brings to us this well made movie on The Attacks Of 26/11.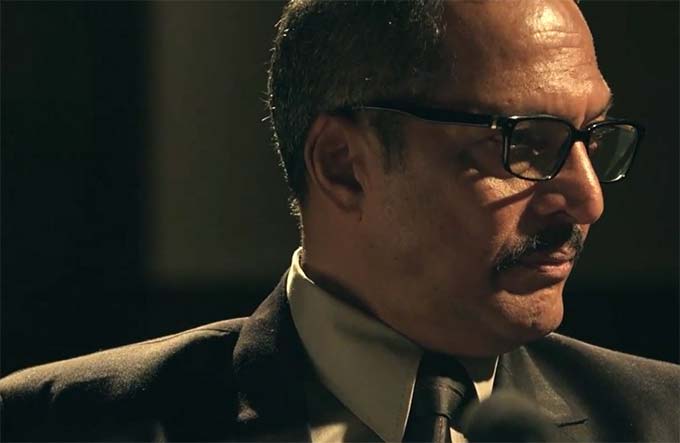 The film for the first half is basically a narrative account of the calamitous event by a musing Nana Patekar, who essays the then Joint Commissioner of Mumbai Police, Rakesh Maria. Everything on the terror chain has been profoundly described- from the attackers secretive entry during the night, their scheming of the attack where their only mission is to slay down as many people as possible and finally to how the Indian Government and Police force slapped back at them. The shoot downs are bloody ruthlessly shot, and the presented reality is such that it ties a sailor-knot gut deep inside you.
This movie smoothly rides on performances, and not the story alone. Nana pulls off the Commissioner brilliantly, and it's his intense preaching moment with Kasab (Sanjeev Jaiswal) where he explains to the latter what being a Jihadi actually means will make you exhale a silent whistle. Sanjeev Jaiswal portraying Kasab is pretty decent in his debut. RGV is commendable behind the camera. For once he's rested his camera handling skills and has let the story take priority, and one can rest assured that the story-telling RGV we once knew is back in business.
Do watch the documentary-styled movie for gaining insights into the 2008 Mumbai terror attack that has the spirit of the undying city burning its hearts for the lost ones (or those unfortunate few who're trapped with the terrorists), and for the Commisoner's POV on the whole event that engages you throughout, no doubt.
Section-wise rating below: