Cast: Saif Ali Khan, John Abraham, Anil Kapoor, Deepika Padukone, Ameesha Patel, Jacqueline Fernandez
Directed By: Abbas Mustan [highlight]Overall Rating: 2/5[/highlight][divider]
Revenge may be best served cold, but there must be some heat driving that vengeance no? Abbas-Mustan's Race 2 falls short of that very heat and even the track lacks enough twists and turns to pride the victorious. If cliches fuel this race, pea-brained dialogues just prolong the pit-stop.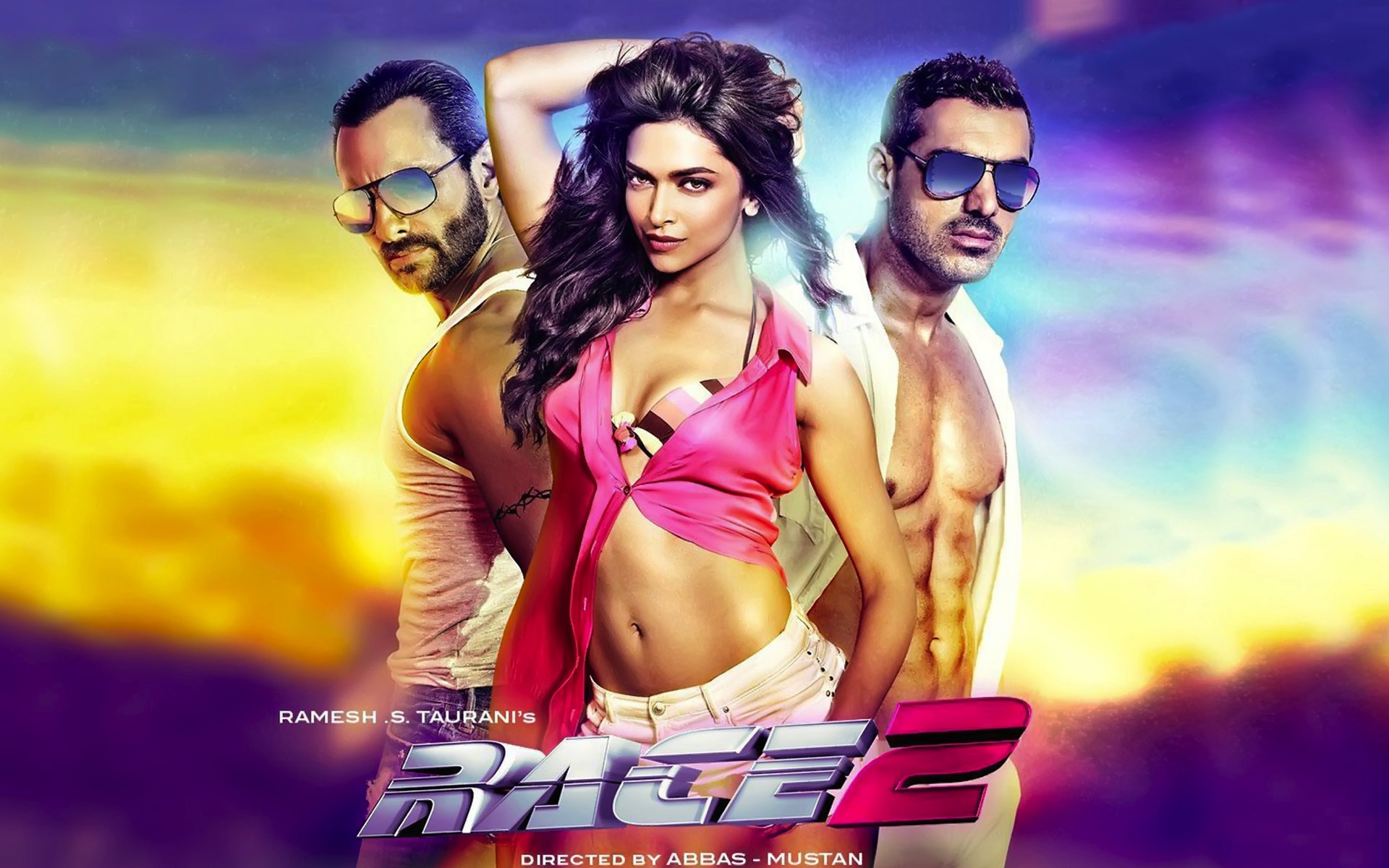 The story catches Ranveer Singh (Saif) plodding through the circle of the Indian mafia in Turkey as he seeks to avenge the death of his lover and accomplice Sonia (Bipasha Basu), and assisting him in this mission is Robert D'Costa (Anil Kapoor) and his dimwit but gorgeous secretary Cherry (Ameesha Patel). The Mafia throne lies with the street-fighting hunk Armaan Malik (John Abraham) and his lover Elena (Deepika Padukone), and it's his clash with Rajeev that drives the film forward, though at a snail's pace.
With Race being just mildly interesting, its sequel pretty much slaps you in the face for having invested your time and money on it. In a self-inflicting insult, the movie demands no kind of urgency or edginess that usually follows a decent thriller. Instead, the entire focus is laid over the actors who clearly seem self-obsessed, and a substantial amount of time is drained out while screening unnecessary individual entry scenes in suave slow-mo. While the first half rarely touches touches the heart of the script, it does well to tingle sexuality a little bit. As for the performance is concerned, the actors work out pretty much a decent affair for the script issued. While Deepika, Jacqueline and Ameesha sizzle up the screen aplenty, no one among them add anything substantial to the thriller movie that's overtly sedated and candy-flossed. Dialogues are depreciative- and at times downright stupid.
In a nutshell, just don't pedal up your gas for this race. It's just better to stay out of this track.
Section-wise ratings below: