Cast: Arjun Rampal, Chirangada Singh, Deepti Naval Director: Sudhir Mishra Time: 2 Hours 10 Min [highlight]Overall rating: 2.5/5[/highlight]
What happens when two ex-flames bump into each other and land into a fierce competition of Love-Revenge, Trust-Betrayal, Vengeance-Success? Who will emerge as a winner at the end? Especially when there is a sensitive issue of sexual harassment lingering about!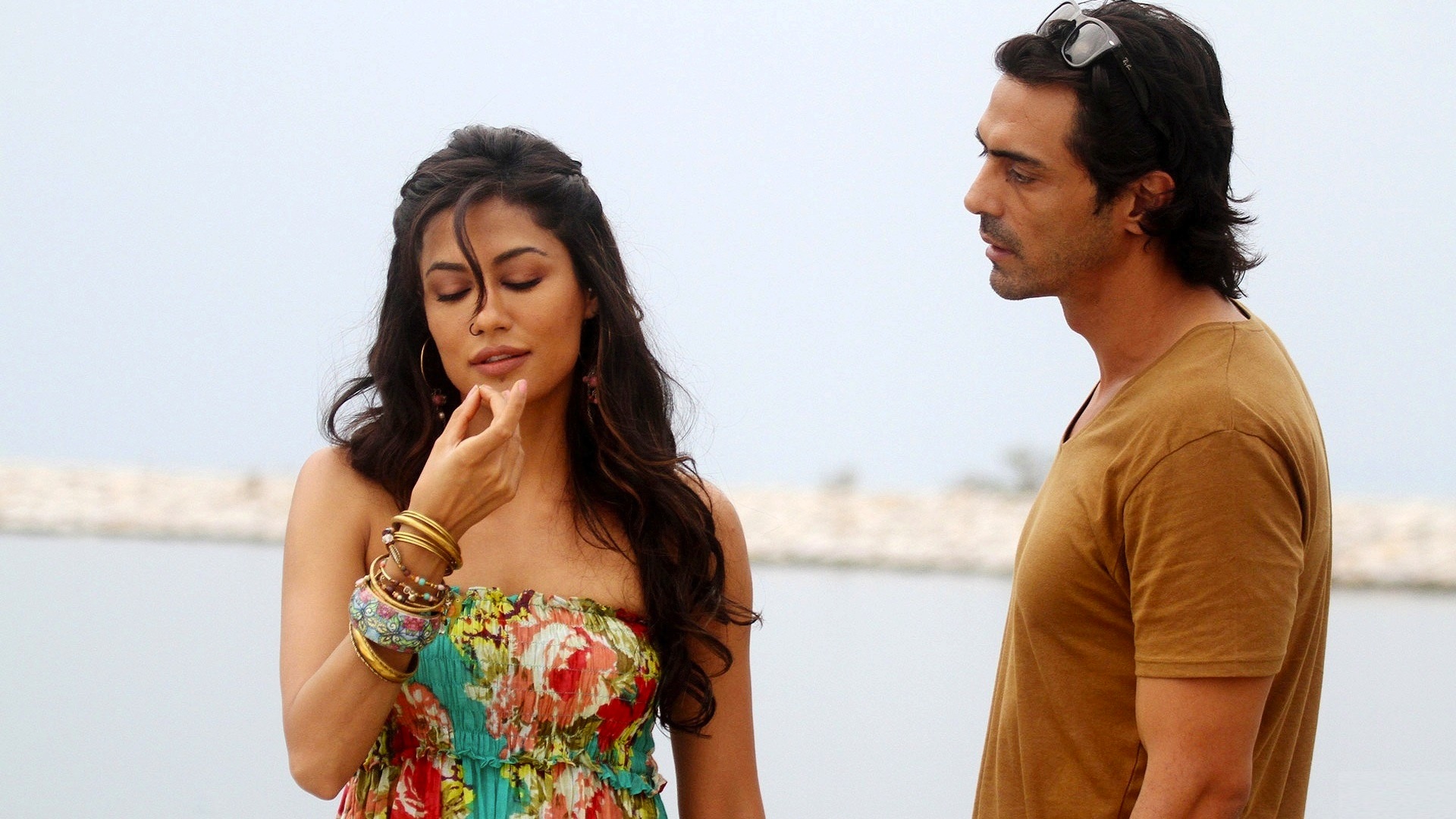 Expectations are high when we watch a Sudhir Mishra film which is generally a mixture of high end drama, raw charm, enigma with lots of oomph factor! This time it is no exeption. The Khoya Khoya Chand filmmaker explores a relevant issue of sexual harassment at workplace. The story revolves around Maya Luthra (Chitangada Singh), National Creative Head of an advertising agency who accuses her boss cum ex-flame Rahul Verma (Arjun Rampal) of sexual harassment. Maya is no simpering lily but highly professional and Rahul is  very enigmatic. As soon as Maya starts going up  the corporate ladder. The proud CEO starts feeling jittery as he kept saying that " Maine he isko sab sikhaya hai" (I have taught her everything). He begins to play a spoilsport and that is when she slaps a sexual harassment case against him with the help of a social-worker Mrs. Kamdar (Deepti Naval). It is when the Inkaar begins and the search for the true winner start! Arjun Rampal as Rahul is superb and plays the proud, sardonic ex and honcho with panache. As for Chitrangada, she plays the gorgeous Maya very well. One cockey statement of Mrs. Kamdar played by Deepti Naval does bring a smile on your face. She is good as usual while other characters try their best to fill in the empty spaces.
The film may look highly -polished but has a super-confusing script  which somewhere makes the movie go into cul-de-sac. In short, it's a good pastime movie to catch up with your loved ones on a Saturday evening!
PS: Do cheese up those confusing bits of Inkaar with a super-loaded tub of popcorn.