Cast: Pankaj Kapur, Imran Khan, Anushka Sharma, Shabana Azmi, Arya Babbar Directed By: Vishal Bharadwaj [highlight]Overall Rating: 3/5[/highlight][divider]
With hints of Shakespeare on Maoism veining out the whole zest, Vishal Bharadwaj's Matru Ki Bijlee Ka Mandola is a political satire in a Haryanvi backdrop that's beautifully wrapped up as a romantic comedy.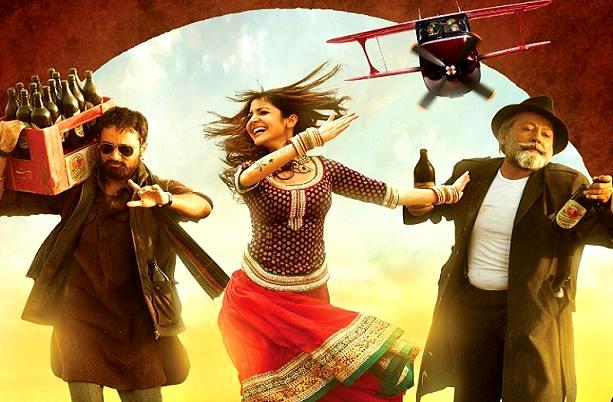 Harry Mandola (Pankaj Kapoor) is one affluent industrialist exploiting the village named after his forefathers who has Matru (Imran Khan) serving him as a bonded-labour in order to repay a loan his grandfather borrowed from the former. Bijlee (Anushka Sharma) is Harry's attractive daughter who's to marry a power-craving politician Devi's (Shabana Azmi's) son Badal (Arya Babbar). And there's even an unknown "villager's savior" called Mao, who launches Operation Mao Mao to prevent the fertile greens being transformed into some commercial badlands. And a Gulabi Bhains too. With these very characters seated in place, the quirky roller-coaster sets off to its culmination, which is slightly disappointing on the whole.
Performance wise, the main blossoms are garlanded around the veterans, with Pankaj Kapur and Shabana Azmi hogging the show up with their extremely superb renditions. While Pankaj Kapur oozes versatility in profusion over several frames, Shabana has been remarkable in depicting the hard-heartedness of her avatar in whatever small screen presence she managed. Imran Khan boasts of his best role till now, and has done pretty well as the Jatt to slide off the Haryanvi twist. Anushka Sharma lands herself another animated role, and is quite lovely in what has now become her comfort zone.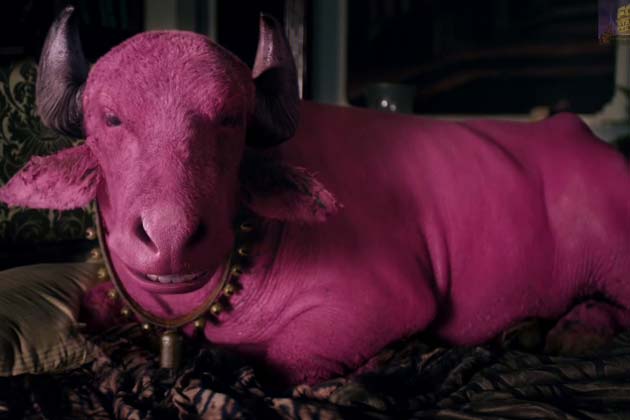 The movie promises a very beautiful narrative, with every character taking his own time to make hay under the shiny sun, but its the candy-flossed climax that steals us of the cinematic satisfaction that could've been entirely orgasmic had the script stuck to its darker theme. Anyways, for all it's worth, the movie deserves your watch for some exceptional story-telling on some currently relevant  issues that succeeds in webbing around the viewer a strong mesh of ideas and opinions.
Section-wise rating below: