Cast: Adil Hussain, Maya Tideman Directed By: Unni Vijayan Overall Rating: 3/5
A teenage girl Smriti (Maya Tideman) is left for dead on the beach of Minjikapuram by some thugs following her investigation on female infanticide practiced in a small region in Tamil Nadu. Krishnamoorthy (Adil Hussain), her father, is an academic who's shifted base to Bangalore from the US, meeting all his daughter's friends in order to find out the reason that has left the girl comatose. Plot shifts from character to character, and as Krishnamoorthy comes to learn more of his daughter's character, he even understands that this particular town is not too kind to girl children.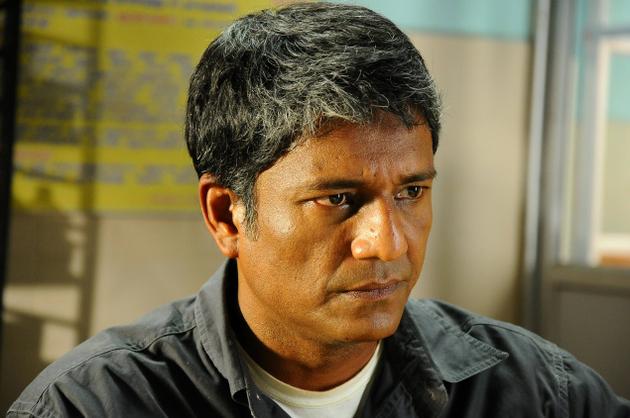 Agony unfolds right before your eyes, as you gape in horror the medieval mindsets that simply slap rationality out of you. This film is as much about the illegal infanticide practices as it is of a father-daughter relationship. Though a major portions of the dialogues are in English, Tamil finds its place in the background owing to the locational settings.
Based on Anita Nair's book by the same name, the film infuses caution and hope, with a climax that obliges concrete justice. Also, there's a parallel story running about a woman Meera who's abandoned by her husband, story which adds nothing to the main plot and which could easily have been doe away with. As for performance, Adil Hussain has proved time and again that he could carry serious emotion splendidly, and with this film he just takes his performance a notch higher. Maya Tideman has played her part well, and what happens to her brims a nerve-chilling disturbance. There's just a single song in the film that keeps recurring every now and then to aid the narrative flow.
Overall, Unni Vijayan's Lessons In Forgetting is the kind of film that rarely graces the screen, and when it does, it makes sure to leave a scarring impact. While this film shall definitely do well in festive-circuits, cashing in on its commercial success would be being too optimistic.