Remember the nail-biting plane action in the trailer that we so wanted to witness on-screen? Well don't be late for the movie or you might just miss it. When one of the most accomplished action sequences is thrown at you right at the start, you can rest assured that there are more better things to follow. Directed by Christopher McQuarrie, Rogue Nation handpicks the best elements from the franchise's previous installments and packs it in one film, and the resultant spectacle is worth every bit your money.
Concerned with the havoc created by the IMF in Ghost Protocol, the Central Intelligence Agency (CIA) head Hunley (Alec Baldwin) offers to dissolve the Impossible Mission Force (IMF) among itself, a move that's passed by the Senate. Ethan Hunt (Tom Cruise) for over an year is hunting the Syndicate, an organisation which apart from him, no one believes exists. A disturbing revelation later, he chooses to operate independently, trusting no one but just his close friends – Benji (Simon Pegg), Brandt (Jeremy Runner) and Luther (Ving Rhames). Like always, they are set up against the smartest of enemies, heir options are limited, and if anything goes wrong, this could very well be their last mission – incomplete.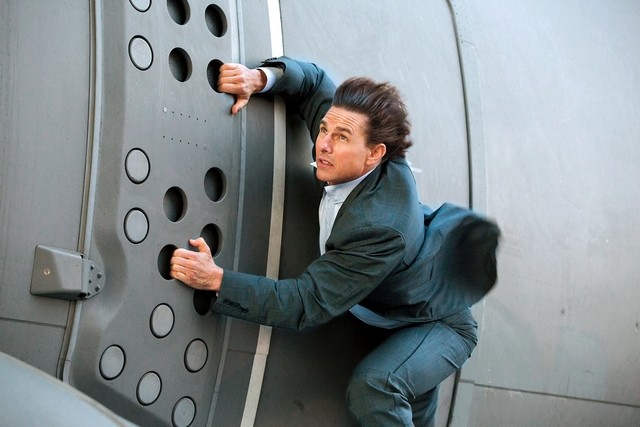 Tom Cruise, at 53, has got some dino-sized balls to pull off those death-defying stunts himself. You thought the plane action was the best, didn't you? Wait till you see Cruise playing a Quidditch seeker (without the broom, of course) in an underwater mission. And not to forget the kickass biking session. Or the beautiful action at the Vienna orchestra. Argh, so much energy in this man. Hunt's nemesis and the head of The Syndicate, Solomon Lane (Sean Harris), is also a very interesting character. With his villainy extending to geopolitical spheres, he's the strongest of enemies Ethan has ever faced. There are men working under him, mostly ex-agents from intelligence organisations of several countries, the most remarkable one of whom was The Bone Doctor, who breaks and tortures his enemies one bone at a time.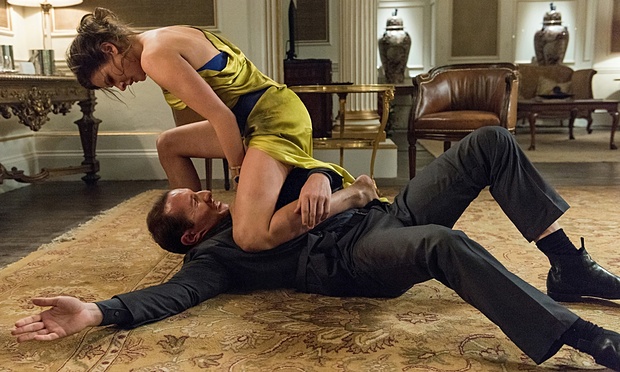 Rebecca Ferguson as the double-agent Ilsa Faust is one of the best female action character ever, at par with the Black Widow. Jeremy Runner mostly owns it at the Senate meetings with his 'I can't confirm or deny.." speeches. Nails it every single time. Simon Pegg is as usual ace in his comic-timing. Alec Baldwin is good, and his deliverance to the British Prime Minister on how Agent Hunt is a master of disguise and 'the destiny' of his enemy takes a superb hilarious turn.
The film cruises through a lot many places- Belarus, London, Cuba, Paris, Vienna , Morocco – but not once does the screenplay feel muddled. The production design is excellent, and even the technology employed in the film, though futuristic, is completely believable.  The climax downplays action and relies more on character progression, and makes for a very satisfying end.
Your mission reader, should you choose to accept it, is to enjoy this movie on the biggest screen you could find near you. This review will self-destruct in five seconds. Good luck.
Overall Rating : 4/5