India's leading handset manufacturer Micromax Informatics has launched the Canvas Mega 2 for a price of ₹ 7,999/-. The smartphone features a 6-inch qHD IPS display and derives power off a 1.3GHz quad-core processor with 1GB RAM. Packed within the device is a 3000mAh battery with 8GB internal storage that's expandable up to 32GB. There's an 8-megapixel camera at the back and a 5-megapixel camera at the front. The device operates Android Lollipop v5.0 and offers support for 4G LTE. The color option for the phablet is just black.
Micromax Canvas Mega 2 is the company's attempt at strengthening their phablet portfolio, and is aimed at the evolved, hyper-social, on-the-go youth. The Mega 2 has got the best of all worlds- a large screen with a slim bezel, larger screen to body ration, best in class imaging and display, classy sleek design and superior battery life. This would be the perfect to-have handset for people who spend a substantial amount of their time working over phone, gaming or watching online videos.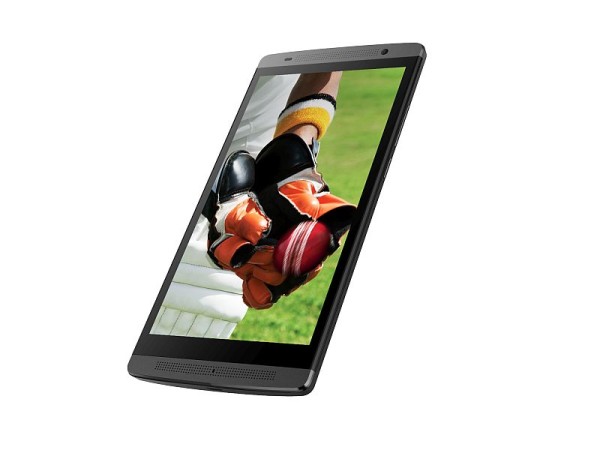 Mr. Shubhajit Sen, Chief Marketing Officer, Micromax, stated that with the proliferation of 3G and 4G networks, the mobile video traffic is expecting a growth of CAGR 88% between the years 2014 and 2019. Even the user base for mobile gaming is expected to reach 30 million by 2020, the count at present being 180 million. This has encouraged the growth of phablets by 190% in 2015 over previous years. He added that the company could spot these trends early-on with its immensely successful Doodle series, and is now further strengthening it with Mega series by providing customers multiple large-screen options for an entertaining and immersive internet experience.
With the Micromax Canvas Mega 2, the company is furthering the budget phablet category in India, and has addressed key consumer pain points for bettering the usage of the product and to offer more productivity to the user. With the ongoing IPL season, this new phablet will be instrumental for cricket aficionados in the country as they'll get to enjoy their favorite sport in best video quality while on the move.
Subscribe To Indian Nerve