In order to celebrate the milestone sales figure of 10 million C-Class models over all these years, German automaker Mercedes-Benz has launched a celebratory edition of the model. The premium-luxury C-Class was first launched globally in 1982 as Mercedes Benz 190, and is one of the most best-selling sedans at present. In India, the C-Class made an entry in early-2000, but from then on we haven't had another versions of C-Class running our roads.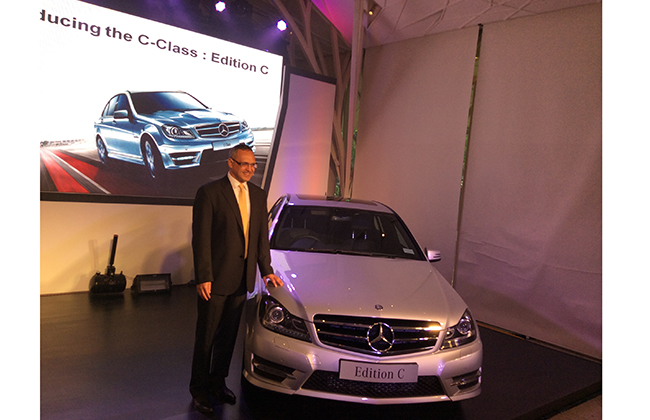 The celebration edition C-Class comes in just one engine variant, the 2.2 liter C220 CDI, generating 170 hp and 400 Nm torque. It enjoys several other features though- the AMG body style, navigation meshed into its infotainment system, the 'Celebratory Edition' badge, an electric sunroof, dark tinted headlamps, interior lights with ambient lighting option, sports-seats, a multi-function steering wheel, among others. The radiator grill prides a ventrally positioned star, and 17-inched shining black five-spoke alloy wheels carry upon them this luxurious beauty. Also, the micro-fibre upholstery is ARTICO/DINAMICA.
On the performance front, the sedan does impress as it registers 0-100kmph in 8.1 seconds, and delivers a maximum speed of 231 kmph. The ECO Start/Stop feature is standard in this special C-Class edition. The C-Class Celebratory edition costs Rs 39.16 lakhs (ex-showroom, Mumbai), and is limited edition- just 500 models for sale in India.